Latest News
Press Release 2022 Guildford Gin – Silent Pool Distillers to Launch New Guildford Gin in Time for Surrey Day
7th April 2022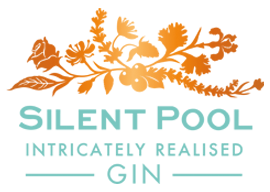 The newest edition to their ever-growing small batch range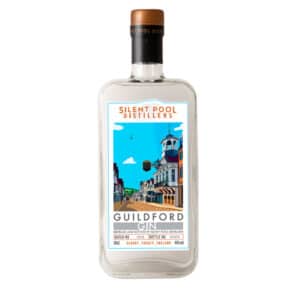 With the Silent Pool Distillery being in the heart of Surrey, the team has always intended to create a gin which is homage to the beautiful and historic town of Guildford which it calls home. Created by Trainee Distiller Harry Keene who crafted the recipe using locally found botanicals to capture the essence of Guildford in a gin. "All the wildflowers are found in the local area" said Keene, "Wild thyme, nettle and verbena are prominent notes and are all intended to produce aroma notes you'd be familiar with finding on a walk around Guildford, creating light, delicate flavours."
The imminent release of Guildford Gin is already surrounded by anticipation from the Guildford community after a tasting session during the Guilford Farmer's Market in April generated rave reviews. Guildford Gin will be officially released on May 3rd at the Guildford Farmer's Market, with special guest support from the Mayor of Guildford, Councillor Marsha Moseley and her Consort, Councillor Nigel Manning, plus attendance from Surrey Hills Enterprise and Surrey County Council.
Guildford Gin will be available from May 3rd at the Guildford's Farmers Market from 10:30am until 3:30pm, just in time for Surrey Day on May 7th where an open day at the Silent Pool Distillery is taking place and where Harry Keene, the maker of Guildford Gin, will take you behind the bottle and divulge the secrets in its distillation process, as well as supporting a handful of local businesses on site.
The 50cl bottles will be available at Guildford Farmer's Market for £26 on May 3rd and will be in the Silent Pool Distillery Shop and online at www.silentpooldistillers.com from May 7th.
Serve suggestions: 
Wild Garden G&T
50ml Guildford Gin
25ml White Vermouth
15ml Sugar Syrup
Top with Mediterranean tonic
Garnish with a sprig of rosemary or thyme