Latest News
Premier League and FA funding secured for new state of the art pitch at Kings College
10th January 2019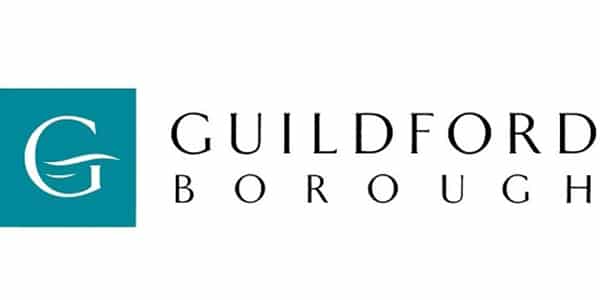 Guildford Borough Council and Kings College have successfully secured a grant of over £346,000 from the Premier League (PL) and FA Facilities Fund (FA:FF) towards a state of the art, full size, floodlit 3G pitch at Kings College in Guildford.
The new facility will provide a full size pitch, two nine a side, two seven aside and five five aside pitches, floodlights along with a new spectator area. The 3G pitch – made of longer synthetic grass – will provide an all-weather surface for school and community use.
Match funding of £120,000 will come from Guildford Borough Council and £80,000 from the Guildford Education Partnership (GEP).
The scheme will also see the delivery of various initiatives to support football development with our partner community clubs Guildford Saints and Worplesdon Rangers and Woking Football in the Community as our partner professional club. This will include opportunities for all ages to play social or competitive football, or to train as a coach or referee.
The news of the grant follows a recent positive Ofsted rating for Kings College and will now allow them to manage a first class facility, improving opportunities for students at the school.
Cllr Iseult Roche, Lead Councillor for Community Health, Wellbeing and Project Aspire says:
"This joint project is a great example of how we continue to support communities and improve the health and well-being of our residents. The new 3G pitch will offer countless sporting and training opportunities for the school and the local community, with fair prices and schemes to accommodate everyone, enhancing sport development in Guildford. We are very grateful for the generous grant provided by the Premier League and the FA Facilities Fund."
Paul Thorogood, Chief Executive of the Football Foundation, said:
"Since 2000, the Football Foundation has awarded 323 grants worth £12.2m across Surrey towards grassroots sports projects worth £25.2m and it is great to hear that Guildford Borough Council and Kings College will be the latest beneficiary.
"Funding from the Premier League & The FA Facilities Fund, delivered by the Foundation, will support the council and college in developing a brand new facility for the local community. Made possible by investment from the Premier League, The FA and the Government, via Sport England, the Fund is supporting the grassroots game by improving access to high-quality football facilities across the country."
Alastair McKenzie, Principal of Kings College, said:
"This is a fantastic opportunity for all current and future students, as well as the wider community. It demonstrates our resolve to provide the very best for our young people. It has been a pleasure to work with Guildford Borough Council and the Football Foundation; both have been passionate in their support of the project. We can't wait to enjoy the new facility."