Latest News
BCC Quarterly Economic Survey: Big squeeze on firms from recruitment, prices and cash flow
3rd January 2019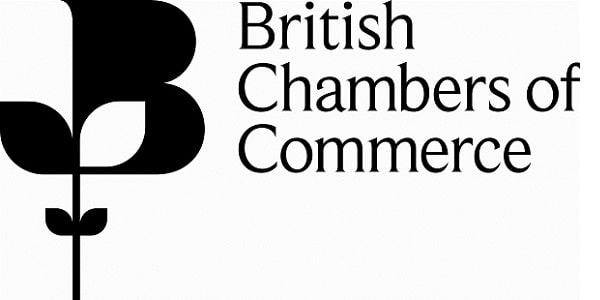 The British Chambers of Commerce's quarterly economic survey – the UK's largest private sector survey of business sentiment and a leading indicator of UK GDP growth – finds that the UK economy ended 2018 stuck in a weak holding pattern, with stagnating levels of growth and business confidence as a result of heightened Brexit uncertainty and other economic pressures.
Key findings:
Percentage of services firms reporting an increase in domestic sales and orders drops to two year low
Recruitment difficulties in manufacturing joint highest on record, services sector recruitment difficulties hover near record-high
Price pressures rise further for businesses, particularly manufacturers
The results of the survey of 6,000 firms – employing over one million people across the UK – underline the impact that the current levels of uncertainty are having on a stalling economy as growth in domestic sales and orders reduced, recruitment difficulties stand near record highs and price pressures persist.
In the services sector, a key driver of UK economic growth, the percentage of firms reporting an increase in domestic sales and orders weakened to their lowest level in two years. Domestic activity among UK manufacturers also moderated in the quarter.
The findings highlight the extent to which labour shortages have risen in the UK as four-fifths (81%) of manufacturers that tried to recruit report difficulties in finding the right staff – the joint highest level since the survey began in 1989. In the services sector, the level (70%) hovers close to the record high recorded in the previous quarter (72%).
The survey results indicate an increase in price pressures facing firms. The percentage of manufacturers expecting to raise prices is at its highest in a year and is almost three times higher than its pre-EU referendum average. Cashflow continues to be a concern for both sectors, with the balance of firms reporting improved cash flow remaining weak.
As Westminster prepares to return from recess, the leading business group is calling on all political parties to find a way forward and ensure that the UK does not face a messy and disorderly exit from the EU. Avoiding a chaotic Brexit would bolster business confidence and investment, and give businesses some much-need clarity on trading conditions in the near-term.
Suren Thiru, Head of Economics at the British Chambers of Commerce, said:
"Our latest survey suggests that UK economic conditions were worryingly subdued in the final quarter of 2018, with a number of key indicators continuing to weaken under the weight of persistent Brexit uncertainty and rising cost pressures.
"Domestic activity in the dominant services sector weakened for the second successive quarter, with consumer-facing firms particularly downbeat amid subdued household spending levels and tightening cashflow. The manufacturing sector had an underwhelming three months, with significant cost pressures and moderating global demand weighing on activity in the sector.
"The marked increase in cost pressures for businesses in the quarter suggests that inflation will be higher over the near term, with the continued weakness in sterling maintaining the upward trend on the cost of imported raw materials. However, with our results also showing that price pressures from wage settlements remain relatively muted, there continues to be sufficient scope to keep interest rates on hold in 2019, particularly given the significant economic and political turbulence."
Responding to the results, Dr Adam Marshall, Director General of the British Chambers of Commerce, said:
"The UK economy is in stasis. While it's not contracting, it's not growing robustly either. Throughout much of 2018, UK businesses were subjected to a barrage of political noise and drama, so it's no surprise to see firms report muted domestic demand and investment. In this new year, the government must demonstrate that it is ready to act to turbo-charge business confidence.
"With little clarity on the trading conditions they'll face in just two months' time, companies are understandably holding back on spending and making big decisions about their futures. The government's absolute priority now must be to provide clarity on conditions in the near term and avoid a messy and disorderly Brexit. Business communities won't forgive politicians who allow this to happen, by default or otherwise.
"Brexit is hoovering up all of government's attention and resources, but it's far from the only cause of uncertainty. Given the magnitude of the recruitment difficulties faced by firms clear across the UK, business concerns about the government's recent blueprint for future immigration rules must be taken seriously – and companies must be able to access skills at all levels without heavy costs or bureaucracy."
Key findings in the Q4 2018 survey:
Manufacturing sector:
The balance of firms reporting increased domestic sales fell three points to +21, while those reporting improved domestic orders also fell from +20 to +16
The balance of firms reporting improved export sales rose by a point from +19 to +20, while the balance of those reporting improved export orders rose from +14 to +18
The balance of firms expecting to raise prices in the next three months stands at +43, up from +38 in Q3
The percentage of firms citing the cost of raw materials as the source of cost pressures stayed at the same level as last quarter at 81%, the highest since Q2 2011
The percentage of firms attempting to recruit remain unchanged at 67%. Of those, 81% reported recruitment difficulties – the joint highest on record
The balance of firms increasing investment in plant/machinery rose slightly in the quarter from +15 to +18, and investment in training from +17 and +19
The balance of firms confident that turnover and profitability to increase in the next 12 months fell, from +44 to +41 for turnover and +29 to +27 for profitability
Services sector:
The balance of firms reporting increased domestic sales fell from +22 to +18, the lowest since Q4 2016.  Those reporting improved domestic orders fell from +17 to +14, the joint lowest in two years.
The balance of firms reporting improved export sales remain unchanged from the previous quarter at +14, while those reporting improved export orders fell from +12 to +9
The balance of firms expecting to increase prices in the next three months stands at +33, up from
+27 in Q3
The percentage of firms looking to recruit rose to 50%. Of those, 70% had recruitment difficulties, down slightly from the record high of 72% in the previous quarter
Cashflow remains a concern, with a balance of just +6 reporting improved cashflow. This falls to just +2 among B2C firms
The balance of firms looking to increase investment rose slightly from +7 to +10 in plant and machinery, and from +14 to +15 in training
The balance of firms confident that turnover and profitability will improve over the next year fell slightly, from +38 to +37 for turnover and +29 to +27 in profitability