Latest News
New sustainable travel network for Guildford
14th March 2019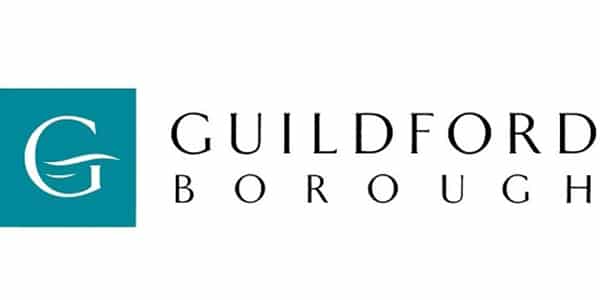 Businesses and organisations across Guildford can secure travel discounts for their staff thanks to a new network launched by the Council as part of its air quality strategy action plan.
Working with the easitNETWORK – easitGUILDFORD will offer discounts on train and bus travel, as well as reductions on other initiatives.
The aim is to make public transport and cycling realistic alternatives for commuters – and the discounts can be used for leisure as well as work trips, making the offers even more attractive.
Businesses across the borough are now being urged to sign up – so as many people as possible can benefit by getting cars off the road and reducing air pollution.
Cllr Graham Ellwood, Lead Councillor for Licensing, Environmental Health and Community Safety, said: "I'm delighted that we are now part of this new network which will provide initiatives and incentives, such as discounted tickets, for workers to consider more sustainable travel.
"As part of our work in tackling air pollution, it has the potential to improve the health of thousands of residents while making our borough less congested and polluted.
"Through our ambitious air quality strategy we are determined to encourage residents and businesses to do their part to reduce the levels of air pollution in our borough.
"I hope as many companies and organisations as possible sign up – the more that get involved the greater the impact.
Mel Mehmet, CEO of easit, said: "We are delighted to be working with Guildford Borough Council and other local businesses and are very excited to be launching our 17th easitNETWORK"
Staff at organisations who belong to easitGUILDFORD can purchase an easitCARD, for a small cost, which will entitle them to a discount on Southern rail services.
The aim for the first year is to recruit at least five businesses and organisations representing more than 5,000 commuters to allow the network to run sustainably in future years.
For more details regarding easitguildford visit: www.easit.org.uk/easitguildford