Latest News
New principal sponsorship announced with Charles Stanley
10th May 2022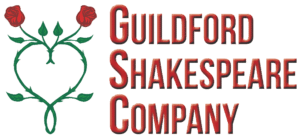 Guildford Shakespeare Company are proud to announce a new sponsorship arrangement with Charles Stanley Wealth Managers for their magical open-air theatre season this summer.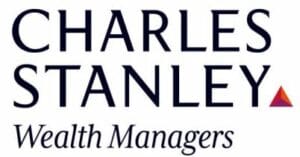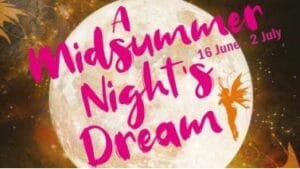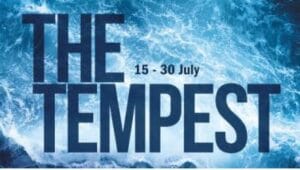 The award-winning Guildford-based theatre company have been making unique experiences in non-theatre locations since 2006. Central to their ethos of being at the centre of the community their work with and for, is to promote the relationship between arts and business.
"They may seem very different", explains GSC Co-Founder Matt Pinches, "but arts and business share many common frontiers; growing our communities, sharing best practice and encouraging a healthy local business and cultural economy. Post-pandemic it is imperative we all look for ways to help each other return and thrive again; our industries may be very different but the people we all serve and who work with us are from the same community."
This year the charity has secured support for the first time from leading UK Investment Management Company CHARLES STANLEY, as one of their two Principal Sponsors for the annual open-air theatre season. Head of Charles Stanley Guildford, Charles Turton, commented:
"We are delighted to sponsor the Guilford Shakespeare Company and its exciting summer season. The culture sector drives innovation and creativity, and the theatre is an important pillar of the local community, and one that we all sorely missed throughout the lockdowns that characterised the global pandemic. The arts provide an important sense of connection and we're delighted to be supporting a cause close to the hearts of all those in the community."
The current summer season will cost in the region of £154,000 to stage and historically around 75% of these budgets are met from earned income, which means corporate supporters and funding grants are often the difference between the theatre company being able to realise their artistic ambitions and not. The success of GSC's shows also has a direct impact on the life-changing work it does with their outreach and schools' programmes throughout the year.
"The vision, generosity and friendship of our corporate supporters is a lifeblood for us. We're thrilled to be welcoming Charles Stanley into our sponsors' family for the first time and are looking forward to welcoming them and their guests to the two magical shows we are staging this summer."
Guildford Shakespeare Company's 2022 summer seasons features two of Shakespeare's best-loved comedies A MIDSUMMER NIGHT'S DREAM and THE TEMPEST. Both staged in stunning town centre locations, the company promises a magical summer of open-air theatre for everyone. Booking now open