Latest News
New Play About Epilepsy Available To Watch Online For Free
29th June 2021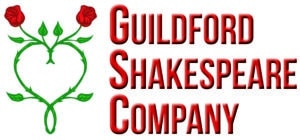 Guildford Shakespeare Company and South Western Railway have released a filmed theatrical production, which raises awareness of epilepsy.
The film follows the conclusion of a tour to primary schools in Surrey and can now be watched online for free.
The play is based on real-life experiences and teaches the viewer how to react if someone has a seizure.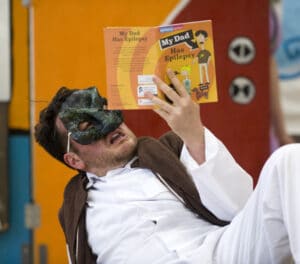 This June, Guildford Shakespeare Company (GSC) and South Western Railway (SWR) finished a tour of 'The Purple Princess', a short play raising awareness of epilepsy. The production has been recorded and can be watched online for free.
'The Purple Princess' was funded through SWR's Customer and Communities Investment Fund (CCIF) and was written educate schoolchildren about epilepsy and how to deliver basic seizure first-aid. The filmed production follows the play's tour to primary schools in Surrey and The Guildford Castle Gardens.
Children and their families were introduced to an exciting blend of fantasy creatures and modern life. When the Princess has a seizure on a train, a trainee fairy godmother, rewinds time to show the grumpy troll guard and mis-informed Mother Hubbard how to help her. Each performance was then followed by a Q&A with the cast of four professional actors.
Tony Nunn, Deputy Headteacher at The Chandler C of E Junior School said: "The children loved watching the show. It was great for them to see something so entertaining and informative at the same time. The vast majority said they had little, or no, knowledge of epilepsy and this play helped them understand it more and what they could do to help."
The Purple Princess' takes its name from 'Purple Day', the international day for epilepsy awareness. The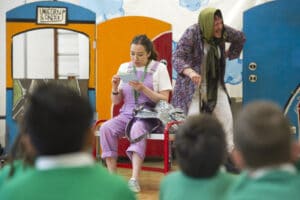 play explains the three simple instructions viewers should follow when faced with a seizure – stay calm, cushion their head with something soft and call for an ambulance. These Three Cs are the basis of seizure first aid and echo The Epilepsy Society's "Calm, Cushion, Call" campaign.
The Purple Princess film can be viewed for free on the GSC Website (bit.ly/gscprincess) and on YouTube. The play has been written by Ant Stones, GSC's Associate Playwright, and was the brainchild of the play's director, Indiana Lown-Collins. The story was based on Indiana's own experiences of having a seizure on a train and directly tackles the need for greater education about epilepsy. The 'The Purple Princess' company includes artists with epilepsy and other hidden disabilities. The play was made with the help of The Epilepsy Society and Epilepsy Action.
Epilepsy Action media officer Claudia Christie said: "We're so pleased to hear how children have responded to The Purple Princess. There are on average two children with epilepsy in every primary school, and it's important to raise awareness among their peers so they're not afraid to help during a seizure. When children feel more confident about conditions like epilepsy, it can really help their classmates to feel more supported and included."
Schools stated that children who had watched the play learned more about epilepsy and found the Q&A sessions informative. Schools were also given a specially created worksheet to further explore the ideas of the show.
Ant Stones, writer of The Purple Princess, said: "It was impossible not to be moved by the impact this play had on its audiences. Watching everyone chanting the Three Cs – If you see your friend fall, calm, cushion, call – was just a joy. The cast were excellent in the Q&As, giving honest accounts of their own stories. I remember plays that visited my school extremely well and the more people that learn how to respond to a seizure the better. We're thrilled that more people will get to watch this important story through the online recording. It really will save lives."
Commenting, SWR's Customer and Communities Improvement Fund Manager Mark Youngman said: "We're absolutely delighted that this show was such a resounding success, and we would urge everyone to catch the online recording of this great play. We want every single one of our customers to be able to travel safely and confidently on the railway. That's why it's so positive that, thanks to the Purple Princess, these young people will know exactly how to help someone who is having an epileptic seizure on a train."
SWR's support forms part of a wider Customer and Communities Improvement Fund, which is designed to support projects that have a community benefit or address an area of social need in their locality.
Find out more about 'The Purple Princess' play here: bit.ly/gscprincess
For more information on epilepsy visit Epilepsy Action: www.epilepsy.org.uk
Education contact: Ant Stones education@guildford-shakespeare-company.co.uk (07956 000759)
Press contact: Matt Pinches matt@guildford-shakespeare-company.co.uk
Supported with funding by the Customer & Communities Investment Fund from Southern Western Railway.