Latest News
New Leadership team for Spelthorne
1st June 2021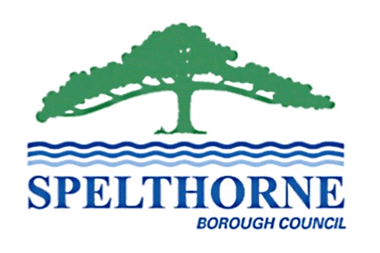 Cllr Lawrence Nichols was elected as Leader of Spelthorne Borough Council at the Annual Meeting of the Council on Thursday 26 May.
Cllr Nichols, of the Liberal Democrats, was elected as Councillor for the Halliford and Sunbury West ward in 2019 and was previously Chairman of the Audit Committee.  Cllr Nichols was also a councillor between 2007 and 2011. Prior to retiring in 2017 he had been a senior Civil Servant, having previously been an IT Director for subsidiary of a UK bank.  He is a school governor at Beauclerc and Chennestone Schools in Sunbury.
Speaking after his election to the position, Cllr Nichols said: "It is truly an honour to have been elected Leader of Spelthorne Borough Council. I am determined to do everything I can to serve our residents and businesses as we take these steps out of lockdown. We have some way to go as we recover from the past 15 months and this Council will be doing everything we can to support our community. I am now looking forward to this new chapter of this Council as we move to the Committee system of governance. We voted to implement this change last year and I believe this new structure will allow for a broader involvement of all Councillors in decision making on policies and I am anticipating working with you all to make Spelthorne a great place to live and work."
Cllr Joanne Sexton, an Independent Councillor, was elected as Deputy Leader following Cllr Nichols' appointment as Leader.
She was first elected to the Council to represent Ashford North and Stanwell South in 2011. She has previously been on the planning committee, vice chair of Overview and Scrutiny, Chair and Vice-Chair of Audit, a Cabinet member for five years as well as a previous Deputy Leader. She has a long career in procurement and runs her own procurement and sales support service. Passionate about the environment, Cllr Sexton spearheaded a task group at her previous employment that saw packaging waste cut by 60%.
Speaking after her election, Cllr Sexton said: "I am honoured to be elected as Deputy Leader of Spelthorne Borough Council. I strongly believe it is time to show residents that as an efficient and progressive Council we will strive to maximise our impact for the community we serve. We have a diverse Borough, and our approach must be inclusive and open so that all our residents feel we speak and act in their best interests and I want residents to know that they have a voice. I will look to work with Councillors from all political sides to ensure we best represent our Spelthorne."