Latest News
Mi-Rewards launches 'Festive Fortnight' 14-day giveaway
2nd December 2020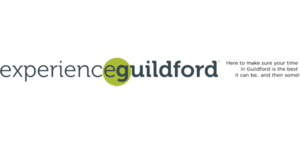 Mi Rewards, the new town centre loyalty scheme introduced by Experience Guildford, is launching a 'Festive Fortnight' of one-off prizes to be won in a bid to encourage consumers to eat, shop and play locally during the run-up to Christmas. Kicking off on 7th December, Mi Rewards members will have the opportunity to earn points on every purchase made in participating businesses during the 14-day festive period to 21st December and will be automatically added to a daily draw to win a range of special prizes.
Prizes can all be redeemed at businesses operating in the town centre, and to be in with the chance to win, customers need to have used their card at a participating business on a set day.
Getting a Mi Rewards account is simple, and individuals not yet signed up can receive 100 free bonus points if they sign up in December. To secure an account, customers just need to link their Visa, Mastercard or AMEX debit or credit card to the scheme, then every time they use their card to make a purchase at participating businesses, points will be automatically added to their profile. Spend £1 to receive 1 point, and amass 10 points to be entered into a monthly prize draw to win vouchers up to the value of £250 to spend within the town.
Amanda Masters, CEO of Experience Guildford says;
"Originally launched in October, the Mi Rewards loyalty scheme has already been really well received from both customers and businesses operating in Guildford. This is a great initiative to support our local town and the businesses which operate here, who, during these very unusual times, have never needed our support more.
"Christmas is by far one of the most important times for the majority of our businesses, and by getting behind this scheme, customers have the opportunity both to support their much-loved local businesses and Guildford's local economy as a whole, whilst also potentially winning a festive prize at the same time!"
So far 49 businesses have signed up to the scheme, with new businesses coming on board on a daily basis. From pubs, cafes and restaurants, hair and beauty salons, shops and grocery stores, there are heaps of opportunities for customers to spend local and win big!
For detail of all participating businesses and to sign up to the scheme, plus get further information on Mi Rewards 'festive fortnight', visit www.experienceguildford.co.uk/mirewards