Latest News
Long and winding electric road to COP26
27th October 2021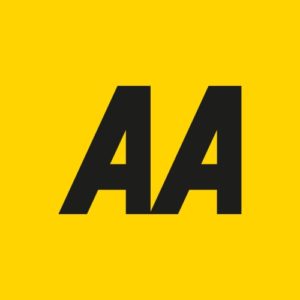 – AA to bust myths on electric vehicle rally of Scotland
– COP 26 is time to change
– All drivers, petrol, diesel or electric can make a difference
– Petrol or diesel two-car family can save £700 pa by changing driver style
Now is the time to re-evaluate our driving habits, according to the AA president, who will be embarking on an EV tour of Scotland just before the COP26 summit.
The focus of the World will soon be on Glasgow when world leaders convene to discuss the climate crisis. However, the AA president said that all drivers can make a difference daily to their driving environmental footprint and save money.
All drivers can make a difference
Whilst accepting that the biggest change to driving will be driven by the 2030 ban on the sale of new petrol and diesel cars and vans, the AA believes there is much drivers of petrol and diesel cars can do in the interim. For example:
Speed: Sticking to constant lower speeds is not only safer but makes your fuel go further. Drive at 70mph and you'll use up to 9% more than at 60mph and up to 15% more than at 50mph. Taking it up to 80mph is illegal and can use up to 25% more fuel than at 70mph.
Driving style: Further gains can easily be made by modifying driving style. Drive smoothly, accelerate gently, and read the road ahead to avoid braking unnecessarily.
Tyres: Regular checking of tyre pressures helps your wheels roll more efficiently.
Service: Regular servicing of your car means it is more efficient.
Share: Think if you can share a commute or work trip with colleagues or use sites such as Liftshare.com.
Work: The more you can work from home the less your car would be used for commuting.
Trip chain: Can you combine car trips, for example, picking up shopping on way back from the office?
Walk or cycle: It is often easier to walk or cycle short journeys as you don't have the parking hassle.
Load: Take off the unused roof rack or heavy goods in the boot.
Park: Backing into parking spaces means you lose less fuel when you pull off cold.
Following this guidance can lead to fuel savings of approximately 20% which not only reduces the environmental effects of driving but will save you money. For a family that refuels their two cars twice a month, and with petrol now above 140p a litre, cutting fuel consumption by 20% saves £61.60 a month or £739.20 a year.
Edmund King, AA president, said: "COP26, which the AA is proud to support, is about us all reducing our carbon footprint and all drivers can help whether driving electric, petrol or diesel cars. Not only can we help the environment, but a petrol or diesel two-car family could save more than £700 pa just by changing their driving style and speed."
AA support for Cop26
As well as the AA supporting the principles of the move to net zero, our practical activity will also help to keep COP26 moving by:
– AA patrols supporting Police Scotland at three hubs to ensure police and emergency vehicles are well maintained and available for action.
– AA Signs are assisting with directional signing and traffic managements measures across the event.
– AA route planner providing traffic and travel directions and information which is important with many road closures.
– AA patrols providing breakdown cover for Arnold Clark official COP26 car & van rentals.
– AA B2B and AA DriveTech sponsors, official breakdown & training partners, and participants in EV Rally of Scotland.
EV Rally of Scotland
EV Rally of Scotland or 'EVROS' is a 5-day event for electric vehicles, covering some of Scotland's most rugged and hilly terrain including iconic landmarks such as John O'Groats and Ben Nevis. Covering over 1200 miles – that's over 150 miles per day and one mega day covering 315 miles – who better to be the breakdown partner of this event than the AA?
The AA will be on hand to support along this epic journey – using the best of our EV technical expertise. Dean Hedger, AA new business development manager, will be there to offer advice as an expert on B2B service charging points with Gavin Franks, our Head of B2B*. Our Patrol of the Year will be accompanying the drivers offering expertise in terms of fixing and towing EVs. In short, there will be AA support from some of our best patrols to back it up if things go wrong.
In addition, DriveTech, the driver risk management operation within the AA, is official Driver Training Partner to EVROS, and will field a team in the rally using a VW ID.3 driven by Keith Freeman and Emma Loveday. Already nicknamed 'EV Keith' by the organisers, Keith is a qualified driver trainer
and has helped DriveTech develop dedicated EV familiarisation training for businesses operating fleets (online, on road or workshops) and will be offering an EV driving tip of the day during the rally. **
EVROS is a real test for EVs. The challenge will be more like the real world where 30-35% of drivers don't have access to charging overnight due to living in flats or terraced houses – so there'll be no overnight charging – just charging on the way. And a further challenge with the location is that with the colder conditions, battery life will be slightly reduced, and hill climbing will be using more energy than usual. With good planning and charge points working (and maybe a bit of AA support), we think this challenge will prove what EV vehicles can do.
Edmund King, AA President and EV driver who will be driving or co-piloting the entire route, said: "The EV rally is very relevant being linked with COP26 where the international talks around climate change will be taking place. It should show that EVs can do long distances, even over Scottish terrain in the cold and they can be re-charged on those journeys. Personally, I can't wait to get behind the wheel of an EV to explore some of that terrain in Scotland and to show how EVs work."
How is the AA supporting electric vehicle drivers outside of EVROS?
Edmund added: "The AA has helped drivers for more than 100 years – and we offer the same help now to EV drivers throughout their driving journey. Our journey starts at the AA Driving school where we've piloted a couple of EVs for driving lessons and will be introducing a few to the fleet next year. If you need to buy a used car, AA Cars are now seeing more EV vehicles added to their lists every day. AA Smart Lease also offers some great deals on new EVs which is perfect for some drivers who know technology will change rapidly and Smart Lease gives them the flexibility and reassurance that they need.
"We have specialist EV motor insurance which covers things like your cables. And of course, we offer EV breakdown cover at no extra cost. Our Drive Tech colleagues also provide EV driver training.
"On top of this, we are working with various providers on the EV infrastructure – making sure charging points are working. We're working to educate drivers with polls every month to help bust some of the myths out there about using EVs.
"All AA Patrols are trained to deal with EVs and have our latest technology such as the freewheeling hub, which attaches to the outside of the rear wheels of EVs that can't be flat towed. We're now
seeing less than 4% of EV breakdowns are because of lack of charge, but if they do run out of charge, they can now be towed to a rapid charging point and if it's an InstaVolt charging point, we even give a £5 charge on us.
"Indeed, no other motoring organisation offers as much support as we do when it comes to buying, owning, selling or fixing an EV, which makes us number one provider for electric cars."