Latest News
Local Plan – latest household figures could mean fewer homes with no extra greenbelt sites
5th November 2018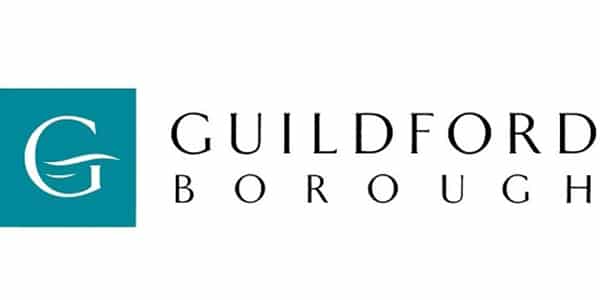 Latest household projection figures could have major implications for our emerging Local Plan and potentially reduce the number of homes needed in the borough each year.
Cllr Paul Spooner, Leader of the Council says "We are very pleased that the Planning Inspector managing the independent examination of our Local Plan gave the Council an opportunity to comment on the implications of the latest household figures.
"We reviewed the new 2016-based projections, published by the Office of National Statistics(ONS) last month, and consider that they will have a significant impact on the number of homes needed across our borough. This could potentially reduce the total number of new homes each year to 562, compared with the total of 630 using the evidence available when we submitted our Local Plan.
Cllr Spooner adds: "Getting the right balance of sustainable places, jobs and growth that create opportunities for all our communities is essential. We think that the potential reduction in homes means that it is now possible to meet our borough's housing need, without having to allocate any of the new greenbelt sites proposed in the recent main modifications and consultation.
"Our plan aims to achieve the best future for everyone, wherever they live or work in Guildford, supported by a great environment and the vital infrastructure we need. The new figures also have an impact on Woking's unmet need and we consider it unjustified that our borough should have to accommodate any of Woking's currently stated housing need.
"The Inspector has indicated that he will consider our latest documents and comments about the new ONS figures alongside the comments from the recent consultation. He also intends to hold a further public hearing to discuss the housing requirement and the possible implications arising from the latest household projections. We welcome this opportunity to help make sure we move forward to adopting the best Local Plan for our borough as soon as possible."
Dates for the public hearing have not been finalised and more information will follow when arrangements are agreed with the Planning Inspector.
Our full response to the Inspector and his initial comment about these new household figures are available on our website at www.guildford.gov.uk/newlocalplan/examination
The latest Local Plan public consultation, from 11 September to 23 October 2018, was targeted on just the main updates that we made at the Inspector's request, following this summer's public hearings. The Inspector will review the comments before completing his examination and final recommendations to the Council.