Latest News
IoD appoints Jarmila Yu as vice-chair for Surrey
24th June 2021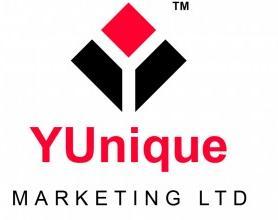 The Institute of Directors (IoD) has appointed marketing entrepreneur Jarmila Yu as vice-chair for Surrey.
Jarmila is the founder and managing director of YUnique Marketing, a strategic marketing consultancy, based in Surrey, set up to bring strategic marketing excellence within reach of ambitious SMEs that form the backbone of the economy. She is a chartered marketer with more than 25 years of experience in senior marketing positions, drawing on this experience to support her wide range of clients.
She will work alongside newly appointed branch chair Sue Lawrence to support Surrey directors by creating connections, driving professional development and influencing decision makers for support where it is needed most.
Jarmila will also act as the branch's Ambassador for PR, social media, communications and marketing with a dual focus supporting members in this sector, as well as working with fellow Ambassadors and branch managers to frame the external communications of IoD Surrey.
Jarmila said: "I am honoured and delighted to have been offered these prestigious and crucial roles.
"I look forward to working with Sue to support the IoD as it undergoes an important period of transformation to offer increased member connectivity, engagement, opportunities and support in the Surrey area. As a long-time supporter of local business I'm especially thrilled to be able to deploy my marketing skills and membership experience to support the branch in executing these roles to positively and directly impact our local business community in Surrey.
"Now, more than ever, directors of organisations of all sizes need the representation, learning and skills development and peer-to-peer networking that being a member of the IoD provides."
Sue Lawrence, IoD branch chair for Surrey, said: "Jarmila will be a tremendous asset, bringing her expertise and energy to these roles as we support our members in leading their organisations to not just recover but thrive in the current economic climate. We are building a formidable team and exciting times lie ahead."
The IoD has secured vital support for directors during the Covid-19 pandemic, including financial assistance for wage bills and changes to insolvency rules.