Latest News
Guildford crowns the town's Best Bar None winners
13th June 2018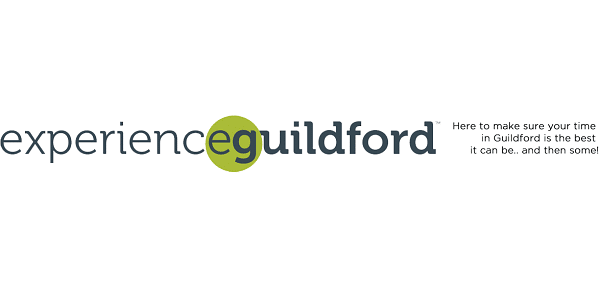 Guildford's pubs, bars, clubs and restaurants celebrated at the Electric Theatre on Monday 11th June as the town's Best Bar None award winners were announced following the fifth year of judging. Delivered by Experience Guildford, the town centre's Business Improvement District, the nationally acclaimed awards celebrate best practice amongst the licensed trade, showcasing the hard work and commitment of Guildford's venues to create and run safe, responsible and inviting town centre evening economy businesses.
A total of 18 venues gained Best Bar None accreditation across five key categories, covering best bar, best pub, best restaurant, best late night venue and best independent. Each venue was assessed and judged by an expert panel on their delivery of four set operational criteria to select individual category winners. The assessment criteria included:
Prevention of crime and disorder
Public safety
Prevention of public nuisance
Protection of children from harm
An overall Guildford Best Bar None winner was then selected from the winners across all categories, receiving a £500 prize voucher provided by one of Guildford's newest venues, Cosy Club, for the team to enjoy a celebratory night out at their new opening in Tunsgate Quarter.
Late night venue, Rubix was crowned Best Bar None overall winner and also picked up the award for Best Late Night Venue and Best Independent.
Commenting on their hat-trick win, James Lackovic, Venue Manager at the University of Surrey Students' Union venue Rubix says;
"We're delighted to have won not only Best Bar None overall, but also the Best Late Night Venue and Best Independent category, it marks a tremendous achievement for the whole team. We place the welfare of the students who visit our venue at the heart of everything that we do and winning these awards re-emphasises why we are here and the special focus that we instil on training all our duty managers, supervisors and team members to carry out their responsibilities.
"Awards such as these do some much to enrich towns as a whole, helping create destination status and bring in customers from a wider catchment area because they can be assured of a varied and safe nighttime offering."
The Three Pigeons swooped in to win Best Pub, whilst The Mandolay claimed the prize for Best Bar and TGI Friday's achieved Best Restaurant.
This year Guildford was again delighted to welcome back Mick McDonnell, National Coordinator of the Best Bar None scheme to help present the awards. Commenting on Guildford's commitment to supporting and promoting a safe night-time economy and the strong partnership between supporting organisations, McDonnell says;
"It's great to come back to Guildford for the 5th time to deliver the Best Bar None Awards and to see first hand the importance that Experience Guildford and partners place on the night time economy and what it brings to the town.
"This year we've seen a positive year on year increase of venues getting behind the scheme, all wishing to demonstrate that they run safe and responsible evening venues."
Amanda Masters, General Manager at Experience Guildford adds:
"Guildford's licensed venues have again stepped up to the mark, assuring both the Best Bar None assessors and the public of a safe and welcoming night out in the town. We're delighted to crown this year's winners and continue our collaborative efforts, in partnership with the town's licensing, police and other associated organisations, to ensure that our town is known for its high operational standards and strict policy in respect of tackling alcohol-related crime and disorder.
"Best Bar None is just one of the initiatives that Experience Guildford and partners have introduced to ensure a safe and thriving night-time economy in Guildford and has been a key factor in us attaining Purple Flag accreditation over the last four years. Thanks to all the partners who have supported the scheme, including Guildford Borough Council, Guildford Pubwatch, Community Safety, Surrey Fire and Rescue and Surrey Police along with community charity groups such as Street Angels and Firebird Brewing Co. who kindly donated the welcome drinks."
Cllr Graham Ellwood, Lead Councillor for Licensing, Environmental Health and Community Safety at Guildford Borough Council continues:
"I was delighted to present the award for Best Bar in this year's Best Bar None Awards to The Mandolay. Thank you to Experience Guildford for another great awards evening and thank you to all who make Guildford's nightlife so vibrant and safe, namely; the pubs, clubs, police and fellow emergency services as well as the Guildford Street Angels, taxi marshals, town rangers and my own licensing team."
For more information on Guildford's Best Bar None Awards and other initiatives to enhance and promote Guildford's night time economy visit www.experienceguildford.com.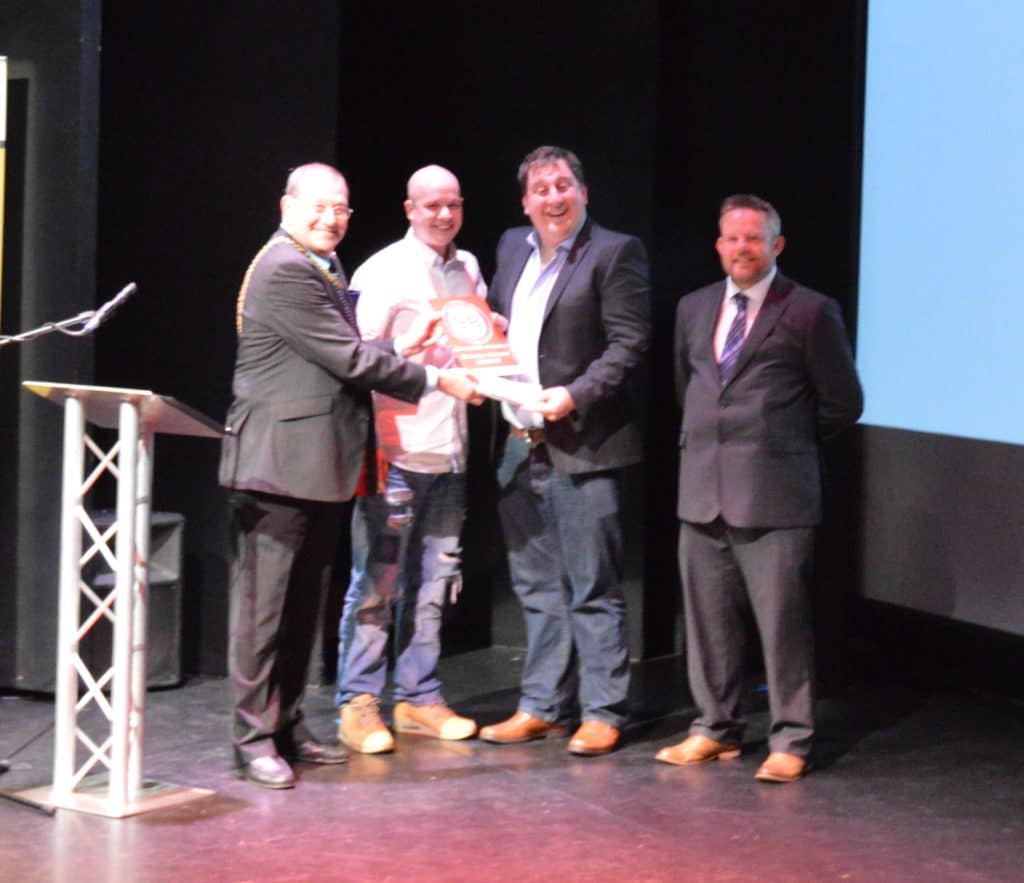 (L-R, Mayor of Guildford, Mike Parsons, Ian Handy, Community and Event Coordinator, Students Union, James Lackovic, Venue Manager at the University of Surrey Students' Union – Rubix, Pete Lambert, Town Safety & Venue Liaison Manager at Experience Guildford)