Latest News
GLive is open and safe
20th May 2021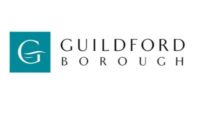 Scaffolding is currently up at GLive because routine maintenance checks showed our entertainment venue needed urgent repairs to its insulation.
We also discovered that further fire breaks need to be added throughout the building. These works are currently being carried out and funded by Willmott Dixon. Fire Safety Specialists from Tenos have confirmed that the building is safe to be used during the works.
Leader of the Council, Cllr Joss Bigmore says:
"To reassure our residents and visitors, a detailed fire inspection has confirmed that GLive is safe to visit and our fantastic vaccine programme at the venue remains unaffected. The parts of the building with missing fire breaks are currently unused. All fire alarms in GLive will be activated if one single device is set off and the Fire Brigade have been briefed on the works. To further reassure on the insulation improvement I can confirm the insulation issues that we have found are not linked to any of those which contributed to the tragic fire at Grenfell Tower."
The fire report follows a detailed assessment by contractors Willmott Dixon. Operators at GLive have updated their Fire Risk Assessments accordingly.
These works do not affect Coronavirus (Covid-19) vaccine appointments.