Latest News
Games Festival Goes Global This Weekend
12th November 2020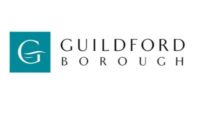 Guildford Games Festival returns this weekend, Friday 13 and Saturday 14 November, as the 'Hollywood of Video Games' takes its line-up of legendary developers and titles to a global audience.
Sponsored by us and Enterprise M3 LEP, and supported by the UK's games industry trade body Ukie and age ratings advisory body AskAboutGames, the Festival can be enjoyed around the world on video game distribution network Steam and the world's largest live video game streaming platform, Twitch.
The Festival celebrates the creativity and talent across the Guildford games industry, and looks at the rich history and promising future of video games in the Guildford area at a time when the sector continues to thrive locally despite the huge economic challenges being posed by the Coronavirus (Covid-19) pandemic.
Leader of the Council, Cllr Joss Bigmore says:
"We are proud to be key supporters of Guildford Games Festival for a second year and excited to join everybody online to enjoy a fantastic two days. We are committed to helping the industry thrive in our borough, which is rightly known as the Hollywood of video games in the UK, and continue to give our full backing to this dynamic sector which is full of creative and talented people.
"The video games industry is worth almost $90 billion globally, and is expected to surpass £7 billion in the UK alone next year. We are proud of the major role that Guildford plays in that worldwide success. Our key corporate priorities are Innovation, Place-Making and Community – and the Guildford Games Festival ticks all these boxes, putting our beautiful green and historic borough and county town on the modern cutting-edge map. Since 1987, Guildford's games industry has created many world-first innovations and legendary titles amongst the 4000 games which have been released here."
Sam Read, Games Sector Specialist at Enterprise M3 LEP says:
"Enterprise M3 LEP is delighted to support this year's Guildford Games Festival. I hope that the virtual event will be able to reach and engage with an enormous audience. It will also be a great opportunity for the LEP to promote the local industry as a high-growth sector critical to the area's general economic recovery and renewal.
"The LEP is working closely with the Department for International Trade to raise awareness of Guildford's games industry internationally. The area was recently awarded 'High Potential Opportunity' status in recognition of these strengths and our collaboration with Guildford Borough Council on the Festival significantly benefits this work. Jobs site Adzuna recently listed Guildford as one of the top two places in the country for jobs in digital and tech, where its job openings now outnumber jobseekers. This further proves the value that our digital economy is bringing to the region, which is very encouraging for people considering this sector as a future career opportunity."
The Festival is also sponsored by Electronic Arts, Criterion, Supermassive Games, Charles Russell Speechlys and Liquid Crimson. Additional Festival Partners are Fortitude Games, Glowmade and Stellar Entertainment.
Friday 13 November is Industry Day, with a line-up which features local luminaries such as Steve Goss, Director of Design and Technology at Supermassive Games, BAFTA Award-winning audio director Adele Cutting, and the man known as 'Guildford's gaming godfather', Peter Molyneux OBE.
The day, which starts at 11am, provides help and advice for the next generation of games industry professionals, including topics such as game design, production and marketing, building your own studio and a panel discussion on Women in Games. There are also a number of features on famous gamers throughout the day, in the 'Renowned Gamer' series.
Saturday 14 November is Careers Day, with four game-making skills workshops from Digital Schoolhouse, Ukie's not-for-profit programme which enables primary school children to experience free creative computing workshops and careers advice. To get the most out of these workshops, parents and teachers will be able to download extra details and worksheets at https://guildford.games/GGFSaturdayDSH from Thursday 12 November.
The day also features twelve 'One Minute Mentor' videos from industry professionals working for companies including Xbox, SEGA, Rare and Playground Games.
An advertisement for a game with a PEGI 18 rating will be shown several times during the Festival. The video game equivalent of an 18-certificate film, as rated by the Pan-European Game Information (PEGI) age rating system, the advert will be preceded by a PEGI 18 advisory notice.