Latest News
Brooklands Museum chosen as location for Netflix's The Crown Season 4
12th November 2020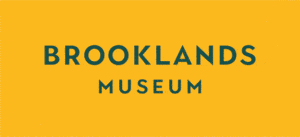 The Brooklands Museum's Concorde will feature in two episodes from the fourth season of the critically-acclaimed Netflix series, The Crown, due to be aired in January 2021.
Filming completed earlier this year in March, and took place on board, and outside the Brooklands Concorde, recreating Princess Diana's first official trip from Heathrow to New York in 1989, without Prince Charles.
Princess Diana, played by Emma Corrin, is seen in one shot, boarding Concorde and waving to supporters, and taking her seat alone for the 3-hour supersonic flight across the Atlantic in another scene.
The scenes are from episode 9 and 10, which explore the mounting tensions in her marriage with HRH Prince Charles.
The drama which first aired in 2016, follows the political rivalries and romance of Queen Elizabeth II's reign, and the events that shaped the second half of the 20th century.
The Crown, season 4 will be released on Netflix on Sunday 15th November 2020. 
Brooklands Museum is currently closed but will reopen after the second national lockdown in December.
Brooklands Museum has received the 'Good to Go' COVID-19 industry standard and consumer mark. Visitors must wear a face covering when visiting indoor spaces.  Pre-booked tickets are available at brooklandsmuseum.com.