Latest News
Free business fire safety visits from Surrey Fire and Rescue Service
15th September 2021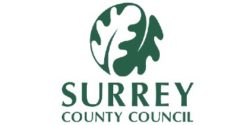 Surrey Fire and Rescue Service offers free Business Safe and Well Visits to all Surrey businesses. The aim is to help them understand their fire safety responsibilities and ensure they are doing all they can to keep safe.
A discussion focused around the eight simple questions below will be followed by, if necessary, advice from a member of staff on how you can improve and where you can find further information.
– Have you got a fire risk assessment?
– Could a fire easily start?
– Could a fire spread quickly or unnoticed?
– Can everyone get out safely?
– Is there a way to tackle a small fire?
– Can everyone be alerted quickly if there is a fire?
– Do all staff know what to do in an emergency?
– Do you regularly carry out safety checks?
The visit aims to keep your business legally complaint and keep you, your business, your employees and customers safe from fire. For more information and to book a visit go to www.surreycc.gov.uk/fire.