Latest News
Filter maker showcases essential help for water companies' AMP7 commitments
25th October 2021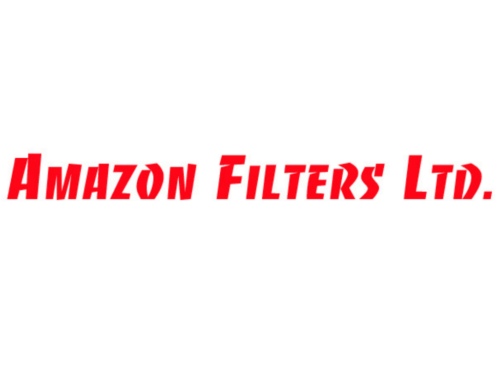 Water filtration technology that benefits millions of business and domestic consumers is going on show at a major industry conference and exhibition on drinking water quality.
Representatives from some of the UK's biggest municipal water companies will be able to see how bespoke cartridge filtration solutions can support their AMP7 commitments and preparations for the next water sector price review, PR24.
Experts from filter manufacturer Amazon Filters, which has supplied the water industry in the UK and Europe for more than 35 years, will be on hand to discuss all kinds of solutions from small boundary-box installations to large-volume, fully containerised systems and rentable mobile skids.
The Drinking Water Quality Conference, at the Hilton Metropole in Birmingham on 3 November 2021, is the second in-person event that Amazon Filters has attended this autumn, the first being the Making Pharma conference and expo in Coventry in September.
On show in Birmingham will be solutions that help water companies manage critical issues such as turbidity control, chlorine reduction and the removal of iron, manganese, cryptosporidium and other contaminants and chemicals.
Amazon Filters Operations Director Karl Pizzey said: "The overall theme of the conference and exhibition is enhancing water quality from source to tap, and that's exactly what our filtration solutions do.
"Under our 'quick and able' manufacturing capability, we make and supply essential kit that enables water companies to guarantee a sustainable level of quality for safety and regulatory compliance, and we do it cost-effectively as a reliable partner.
"With an eye to PR24, we're here to contribute to long-term solutions for asset maintenance and net zero strategies so that water companies can continue to create value for their customers, communities and the planet.  
"As environmental and social value are such top priorities, it's all about supporting innovation and long-term resilience to manage drought, flooding and local infrastructure projects.
"We're thrilled to have the opportunity to discuss our solutions face-to-face with leading industry figures."
Among the products on show will be Amazon Filters' SupaSpun II absolute-rated depth filters which are on the approved list for use in the public water supply under DWI Regulation 31.
SupaSpun filters are ideal for combating issues such as turbidity, high metal levels and contamination.
The conference will feature presentations from the Drinking Water Inspectorate, the Cranfield Water Science Institute and water companies such as Scottish Water, Anglian Water, Severn Trent, South East Water, Yorkshire Water and Thames Water, many of which are already Amazon Filters customers.
For further details of the conference, visit WWT Drinking Water Quality Conference | 3 November 2021 | Birmingham (wwtonline.co.uk).
For more information from Amazon Filters, visit www.amazonfilters.com.