Latest News
Exporting Safety, from Surrey to the American South
23rd October 2019

How do you take a business founded in Surrey and export it successfully into the United States, especially during a period where much is made of the challenges for overseas companies?
Especially a business like ours, in a highly technical, highly competitive, safety sensitive industry?
The North American aviation market is the second fastest growing in terms of passenger numbers, predicted to reach 1.2 billion by 2036. More passengers mean more aircraft, with the global fleet size estimated to increase by 40% over the next decade. With airlines operating ever larger fleets of aircraft, on an increasing numbers of routes, ground teams are already seeing rapidly increasing demands around aircraft maintenance turnaround times.
We saw this as an opportunity for us to expand the aviation side of what we do at Semmco to the US, providing support for our clients' increasingly pressured engineering teams. Our complete access and ground support solution for the narrow bodied aircraft popular in North America enables MRO technicians to work efficiently, safely and with confidence. Safety has always been at the heart of our product design and company purpose and we pride ourselves on manufacturing products 'designed by engineers, for engineers'.
From our time spent at international trade shows, talking to industry experts as well as potential and existing clients, it became clear that customers in the United States strongly prefer working with local manufacturers.
This is why we decided to go local. In January 2019 we opened a facility in Arlington, a central location in the Dallas-Fort Worth metroplex. This has given us fantastic access to key suppliers, prospective clients and airports, in addition to local universities and colleges to attract future young talent.
We chose a team of four people from Semmco UK to move to Texas to set up the company. Going forward, we will recruit local staff in order to benefit from their expertise and skills. By the end of this year, we are aiming to have over 10 local employees in addition to the original UK team.
Our objective for the Arlington facility is to create a US hub that can fully service all local client requirements, including product development, manufacturing and repairs. Now we've established a US base, we are able to offer the same great products as in our other sales territories (UK, Europe and the Middle East), with improved customer service and a wider servicing offering.
This has been an exciting time for us at Semmco. We've seen interest from across the US, from various airlines which are already our clients in the UK and from new contacts and in August we announced our first major contract since establishing ourselves in Arlington.
JetBlue, an award-winning airline with 1,000 daily flights to 100+ destinations, chose us to supply them with access platforms and ground support equipment. We are delivering to their facilities in states including California, Virginia and New Jersey, and they join our existing US customer base of American Airlines, Air Canada and Delta. We are incredibly proud of this achievement – it's a testament to the dedication of our team stateside.
As 2019 is already in its final quarter, we take time to celebrate our successes over the last twelve months, as well as considering what the next year may bring. Although any expansion is a risk, through the hard work of the Semmco team and the support of our customers, 2019 has been a prosperous year for us. Our achievements were recognised recently with a visit from HRH the Duke of Kent KG to our Surrey HQ, to present us with the Queen's Award for Enterprise: International Trade; a very special day for everyone at Semmco. We're looking forward to the challenges and opportunities that 2020 will bring, both at home and abroad.
About Semmco:
Semmco is an innovative British engineering company that designs, manufactures, installs and services a wide range of ground support equipment, aviation access platforms and refuelling steps for its global network of aviation clients alongside access platforms for the UK and European rail industry and a range breathing apparatus for industry and the prison service
Established in 1993, Semmco HQ and factory is based in Woking, UK, with other offices in Texas, USA and Dubai, UAE. Semmco operates globally, supplying major airlines and rail operatives, the military and other industries with access requirements for maintenance of machinery. Semmco LPS offer respiratory safety equipment for teams working in high-risk working environments.
Semmco holds the ISO9001-2015 accreditation, and MRP & 5S have also been implemented. The company has also been awarded accreditation from Safe Contractor for its commitment to achieving excellence in health and safety. Semmco, intelligent engineering. In 2019 Semmco was awarded the Queens' Award for Enterprise, International Trade. Semmco, intelligent engineering.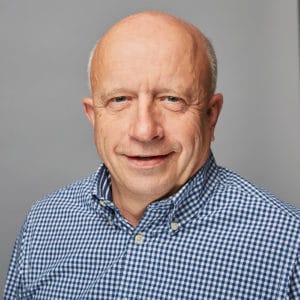 Above: Semmco MD, Stuart McOnie
For Additional Information:
Jay Hampshire
McOnie
Tel: +44 (0)1483 414751
Jay.hampshire@mconieagency.com