Latest News
Experience Guildford launches new loyalty platform, Mi-Rewards
29th September 2020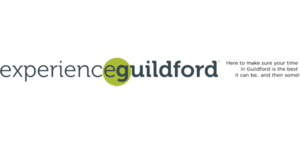 Experience Guildford, the town's Business Improvement District, is rolling out a new loyalty scheme, Mi Rewards, designed to encourage consumers to eat, shop and play locally. Launching on 1st October, Mi Rewards offers individuals the chance to claim points and win vouchers from local retailers, restaurants and leisure businesses whenever they spend at any of the businesses involved in the scheme.
To start claiming points and be in with a chance of winning, all customers have to do is set up a secure Mi Rewards account, link their Visa, Mastercard, debit or credit card, then every time they use this card to make a purchase at participating businesses, the points will be automatically added to their profile. Spend £1 to receive 1 point, and amass 10 points to be entered into a monthly prize draw to win vouchers up to the value of £250 to spend within the town.
Amanda Masters, CEO of Experience Guildford says;
"We're delighted to launch this new loyalty scheme to Guildford and to support our local businesses at the same time. Our town is made up of such a diverse range of businesses, from high street favourites to one-off stores, and it is this eclectic mix that makes the town such a draw. Our BID members recognise this and the need to encourage customers to shop locally, and it's great to see so many of them signing up every day.
"By getting behind this scheme, customers have the opportunity both to support their much-loved local businesses and Guildford's local economy as a whole, whilst also potentially winning a prize at the same time!"
So far over 30 businesses have signed up to the scheme, with new businesses coming on board on a daily basis. From pubs, cafes and restaurants, hair and beauty salons, shops and grocery stores, there are heaps of opportunities for customers to spend local and win big!
For detail of all participating businesses and to sign up to the scheme, visit https://experienceguildford.co.uk/mirewards