Latest News
End of year disruption threatens to derail recover for South East businesses
6th December 2021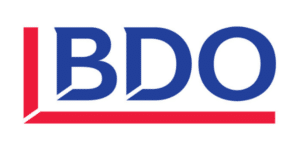 End of year disruption threatens to derail the South East's recovery but businesses pledge to invest in new premises, upskilling employees and digital
·Almost half (48%) expect rising energy prices to limit their ability to offer the usual range of products and services
·Rising inflation is set to take a toll with 36% of businesses planning to cut the number of products and services they offer and 35% reviewing supplier relationships to reduce costs
·More than a quarter of businesses (26%) think supply chain disruption will have the biggest impact on trading over the year ahead
·Despite ongoing challenges, more than half of businesses expect to return to pre-pandemic revenues in the next 12 months
Looking ahead to 2022, businesses in the South East are urging Government to invest in public services and have set their own investment intentions around upskilling their workforces, investing in premises and prioritising digital connectivity.
Business leaders in the South East fear rising energy prices will impact their end of year trading, according to new research from accountancy firm, BDO.
The bi-monthly Rethinking the Economy survey of 500 leaders of medium-sized businesses reveals 36% of businesses in the region are planning to cut the number of products and services they offer and 35% are reviewing supplier relationships to reduce costs to address rising prices. More than a third (35%) reported that ongoing COVID-19 restrictions may impact their ability to offer their usual range of goods or services.
Despite these pressures, more than half (58%) of companies in the region expect to see their revenues return to pre-pandemic levels within a year. Against a challenging backdrop, there is a feeling of optimism amongst businesses looking ahead to 2022, with one in five businesses prioritising investment in physical premises, 19% upskilling employees and 16% investing in digital connectivity to drive future growth.
Nearly a quarter of companies (23%) in the South East are looking to the US for expansion next year. Domestic growth is anticipated to come from expansion into the North West of England as well as across the South East and into London.
The research provides an insight into the mid-sized businesses which BDO calls the 'economic engine.' This group of companies comprises the mid-sized, private equity-backed and AIM-listed businesses, which contribute £1.3 trillion to the economy and create almost 8 million jobs.
When asked which area of public spending would have the greatest positive impact on their business in 2022, more than a quarter (26%) called on the Government to invest in better public services as a priority for growth.
The biggest challenges businesses feel they will face over the next 12 months are supply chain disruption due to global macroeconomic trends (26%) and access to funding or investment (23%). One in five businesses in the region said their primary growth strategy in 2022 will be to reinvest profits back into the business (23%), attract investment from individuals (20%) and 16% are considering a public listing on the London Stock Exchange or overseas exchange.
Anna Draper, Lead partner at BDO South East said:
"It's been another rollercoaster year in terms of business confidence and South East companies are feeling the pressure of rising costs and supply chain disruption into the end of 2021.
"Despite this, and the immediate concerns around interest rate rises and new COVID-19 restrictions, business leaders are continuing to invest for growth, including new premises, upskilling their teams and improving digital connectivity.
"It's reassuring to see so many local companies looking at international growth and considering their financing options. Although some have concerns with potential access to finance, we are seeing high levels of institutional and private investment in entrepreneurial businesses in the region. Well-run, well capitalised businesses will be ideally placed to help drive the recovery of the regional economy."