Latest News
Dress Up and Get Down for a Celebration of Vintage at Brooklands Museum
18th April 2019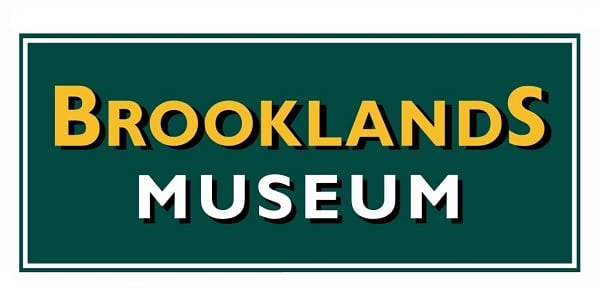 The Brooklands Vintage Festival – Saturday 18th May 2019
10am – 9pm
The public are urged to dress up in vintage style, step back in time and immerse themselves in nostalgia well into the evening at Brooklands Museum's annual homage to the 1940s, '50s and '60s on Saturday 18th May. Live period music in the dance marquee, aircraft and vehicle displays and a well-stocked trade village will mean an unmissable day as the 32 acre site brings together the fashion, music, dancing and vehicles from these great post-war decades of style.
In the dance marquee will be a rolling programme of live music, DJs and FREE dance classes while outside, under the Race Bays will be traders selling everything from clothing and records to homewares, books and magazines. Any ladies wishing to refine their look should head to the Press Hut as a vintage-style hair and make-up parlour will be set up courtesy of Hair That Turns Heads – a troupe of stylists who specialise in recreating the looks and styles from the period. Due to the high demand on the day, they are already taking appointments in advance. To discuss a booking, speak with the team directly on: 07733 383 735 or e-mail: lucy@hairthatturnsheads.co.uk.
Displays of vehicles will include saloons, tourers, vans, motorcycles, hot rods and military which will fill the Paddock, Motoring Village and surrounding areas along with re-enactor groups portraying everything from the Home Guard, RAF and Land Army Girls to civilian and family life adding to the 'time travelling' effect. In the skies, the organisers are planning fly-ins of period aircraft*. These will land on the airstrip opposite the Museum entrance at Mercedes-Benz World and visitors will be able to see them up close and meet the pilots.

Special guests on the day include the Vintage Tourists, a couple of globe-trotting gals who write about the very finest places to visit all with a vintage twist. They have been tasked with scouting the site for the best-dressed man and lady at this year's event which culminates in a prize-giving ceremony in the marquee in front of eager crowds. Also making an appearance will be Studio Harlow: specialising in Hollywood style portraits, they will be setting up a free portrait studio in the Art Deco surroundings of the Ladies Reading Room in the Clubhouse. This will give visitors a chance to capture their inner film star and provide a memorable keepsake of their day.
Brooklands was the world's first purpose-built motor racing venue which retains its 1930s appearance and buildings so is a perfect venue for such a nostalgic event as this. As well as the motoring heritage, aircraft production and flying which took place at Brooklands over an 80 year period can be fully explored by visitors as their entry ticket includes access to the incredible Award-Winning Aircraft Factory. Inside, full size sections of aircraft are displayed on 'assembly lines' and visitors can try some of the tooling and manufacturing skills used by workers through specially-designed interactive work stations. The centre piece in the factory is 'R for Robert', the Brooklands WW2 Wellington Bomber surrounded by artefacts that tell the incredible stories during this period and 'meet' some of the pilots, engineers and 14,000 workforce that made Brooklands one of the most productive aviation sites in Europe.

All the aircraft, racing car and motorcycle exhibition areas at the Museum will be open as usual from 10am until 5pm. However, the music and dancing will continue in the marquee until 9pm with a bar and catering to keep visitors sustained. There will be a Family Activity Zone led by the Brooklands Learning Team where children can make their own traditional toy to take home. FREE parking will be available, just follow the event signage on the day.

Tickets are available in advance at a discounted rate or on the day: Adults £14.50/£16, Seniors £13.50/£15, Children (5-16 yrs) £8/£9, Family ticket (2 adults and up to 3 children) £38/£42. Advance discounted tickets are available from the Museum Shop or from www.brooklandsmuseum.com. Dance Classes are included in the entry price. The Concorde Experience is £5 for adults, £3 for children. Rides in the 4D Theatre are £4 for adults, £2 for children.