Latest News
CRS Community Fund Supports Surrey Young Carers in Guildford with £3,000 Grant
17th August 2021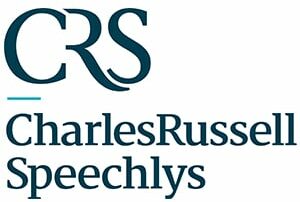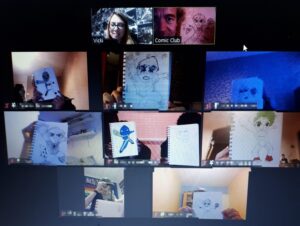 Action for Carers' Surrey Young Carers service has been awarded a £3,000 grant from the Charles Russell Speechlys Community Fund of the Community Foundation for Surrey to support a wellbeing initiative for young carers in Guildford.
The grant has helped to support a range of virtual social events for 287 young carers aged between 5 and 18, including magic shows, a pamper night and an under 8s party. Due to Covid restrictions and because many of the young carers live with shielding families, the events have all been online, with packages such as clay packs, watercolour crayons, pizza and pamper packages delivered to the young carers' homes prior to the events.
Michelle Harper, Manager, Surrey Young Carers, Action for Carers Surrey said, "Young carers have had a particularly challenging time during the pandemic, with many of them having to take on more caring responsibilities, often whilst juggling home school. The CRS Community Fund grant has helped to fund an events programme to give young carers the opportunity to socialise and have fun with other young carers in the areas, providing them with valuable 'me time' away from their caring responsibilities. Activities such as these are vital for the wellbeing of young carers, and we are very grateful to the CRS Community Fund for providing the financial support to enable these events to happen."
Sally Ashford, Partner, Charles Russell Speechlys adds, "The Surrey Young Carers team provides essential support to help young carers to build resilience, expand their understanding of their caring role and to build social networks and support groups with other young carers. We are delighted to have been able to award a grant for this very special project to support young carers in Guildford."
Surrey Young Carers, part of Action for Carers Surrey, offers one-to-one support, advice and information to over 2,000 young carers across the county. Its focus is on improving young carers' physical, mental and emotional health; reducing barriers to accessing and sustaining education, training and employment; and improving young carers' life chances to help them reach their potential.
The CRS Community Fund supports projects in and around Guildford which focus on employment, training and skills initiatives.  Grants are awarded by a panel of volunteers from Charles Russell Speechlys' office in Guildford.  If you are a Surrey-based charity which enables people to widen their horizons and aspirations please contact the Community Foundation for Surrey grants team on grants@CFSurrey.org.uk or 01483 478092. More information can be found on the website www.cfsurrey.org.uk