Latest News
Crack the clues and hunt down prizes in Guildford's White Rabbit Easter Trail
4th April 2019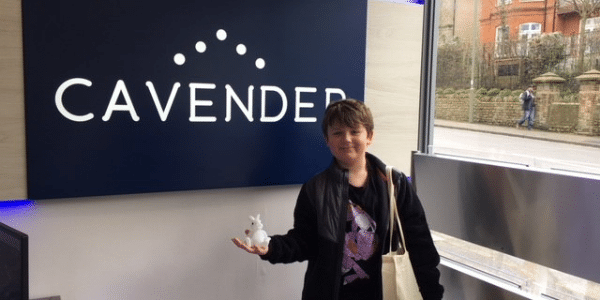 Guildford's Easter Bunny is back, and this year he's been busy hiding eight white rabbits around the town to be exchanged for an Easter goodie bag. Hop into Guildford between the 15th to 18th April to 'eggsplore' where these rabbits are hiding and claim your prize.
Guildford's White Rabbit Easter Trail is an egg hunt with a difference. Each day there will be two white rabbits waiting to be discovered in a town centre shop, cafe or business. Simply watch out for clues posted on the Experience Guildford Facebook page and Twitter, solve the riddle to discover where the rabbit is hidden, then it's a race to retrieve it and claim your bunny-full of bounty from a member of staff in store.
Clues will be announced at 11am and 2pm each day on facebook.com/ExperienceGford and on twitter @ExperienceGford. So get your thinking caps and your running shoes on for a chance to win.
If you are one of the lucky eight to find a winning white bunny don't forget to tweet or post your find on Facebook to share the news.
For more information on the White Rabbit Easter Trail visit www.experienceguildford.com