Latest News
Brooklands Museum to re-open on 1st August
27th July 2020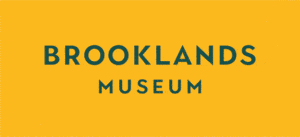 Surrey's most famous historical site and home to an incredible collection of cars and aircraft, is set to reopen its doors after 4 months of closure.
The award-winning Museum, set across 32-acres, brings to life the record-breaking achievements that happened on the historic race track, aircraft factories and airfield.
Visitors are now able to book timed-entry tickets in advance to step back in time and see up-close, the cars that raced across Brooklands' famous race circuit over a hundred years ago. The aircraft on display were all built at Brooklands, including the Hurricane, the Wellington Bomber and of course Concorde.
Alex Patterson, Director of Collections, Interpretation & Heritage said:
'In light of the Covid-19 situation we've had the opportunity to change around the collections and create new ways to tell the fascinating stories of the legends and pioneers from Brooklands' past.
We'll have daily live demonstrations of our cars and motorcycles on the track and an exciting new trail has been developed so that people can explore outdoors as much as possible."
Tamalie Newbery, Director and CEO for Brooklands Museum said:
"We are thrilled to be reopening in a couple of weeks and have invested a lot of time preparing the Museum so that the experience for our visitors is the best it can be, as well as being safe.
We've introduced one-way systems, social-distancing measures and enhanced cleaning regimes throughout the site, and worked with our volunteer and staff teams who are now ready to welcome back our much-missed visitors."
Following the success of last year's Summer Fete event, visitors to Brooklands Museum will enjoy spending time in the vibrantly decorated relaxation area, against a backdrop of the historic Clubhouse. Open throughout the summer with a variety of refreshment stalls and activity to keep big and little ones occupied, visiting Brooklands for a day out is a great way to bring the family together.
For no additional cost, budding transport enthusiasts can take a ride on a vintage bus around Brooklands and also see over a hundred years of London buses displayed, some of which even featured in blockbuster films!
And no day out would be complete without a visit to the gift shop, so remember to bring your face covering and contactless payment method with you to top up on trinkets and early Christmas presents; maybe a Build-your-own Concorde or authentic 1920's Brooklands race poster.
For an entertaining insight into what a visit to Brooklands Museum entails, visitors can check out the re-opening video on the website www.brooklandsmuseum.com