Latest News
BRINGING AUDIENCES BACK
5th October 2021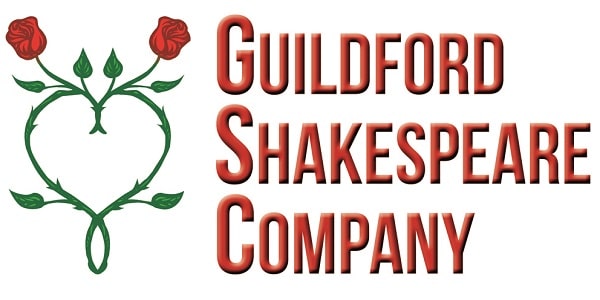 As the award-winning Guildford Shakespeare Company prepare to return to the indoor stage for the time since February 2020 audience safety and confidence are top of the company's agenda.
From continuing socially distanced seating to subsidised £10 tickets, Guildford Shakespeare Company have put in place a raft of processes and offers to help reassure audiences coming back to watching theatre indoors.
MATT PINCHES, Producer: "We're aware that many people are at different stages of coming back to enjoying indoor theatre. Therefore it is imperative that we do all we can to reassure audiences they can return with confidence, because without them theatre and the incredibly talented work of the artists involved just doesn't exist."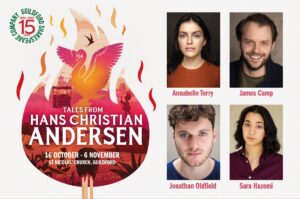 Tales From Hans Christian Andersen in St Nicolas' Church will have a significantly reduced audience capacity to what is usually experienced at a GSC show. This is to make room for socially distanced seating which will be in place at every performance. A space of an empty chair in between each seating block enables people in the same booking to sit together whilst ensuring no-one sits directly next to someone they don't know. Equally face coverings, though no longer mandatory by law, will be recommended throughout the performance and whilst in the venue, unless exempt. GSC's Front of House Team will all continue to wear face-coverings. A film describing these measures can be found on the www.
"We're constantly talking to our industry peers about best practice, whilst also listening to the comments and questions that are fed back to us from audiences themselves. One of the over-riding comments from our summer season was audiences' gratitude regarding how we had applied such rigorous and well-communicated methods to reassure people's safety and confidence".
Further measures include continued ventilation in the heated St Nicolas' Church, which itself is light and airy; together with an open-door policy for using the toilets during the performance to avoid queuing, and hand sanitising stations throughout.
Alongside the safety measures, GSC have also introduced a new discounted £10 ticket and Buddy Night schemes. The new 10@£10 offers ten tickets for just £10 Monday to Wednesday for to 16-25 year olds and those in receipt of Universal Credit. There are also two preview performances on Saturday 16 October, where all adult tickets are £18.50, a saving of up to £8 per ticket.
Thursday 21 October's performance has been especially reserved for adults only, and together with free places for essential carers, Audio Described and Relaxed Performances, access seats, large print cast lists and the new Buddy scheme for solo theatre-lovers, GSC hope that these measures will help audiences feel empowered to return.
"This latest production will cost around £85,000 to stage and a very large portion of that figure needs to be met through ticket revenue. However, we know that times are tough for many people, and we want to make our shows are as affordable as possible. We're incredibly grateful to an anonymous benefactor whose gift means we can subsidise the 10@£10 tickets without losing vital revenue. Theatre is walking a very delicate tight rope at the moment, but it is with such generous support, and the return of our wonderful audiences, we can find a way through."
The full range of measures and ticket offers can be found on the GSC website.
TICKETS
Full £26.50
Concessions £23.50 (over 65, students, Equity, Jobseekers, Reg Disabled)
Children £16.50 (under 16)
Family tickets £78 (2 children, 2 full)
Schools £15 pupils (1 teacher free for every 10)
Previews 16 October £18.50 (£16.50 children) 1
0@£10 – Mon – Weds, 16-25 yr olds/Universal Credit Available via Box Office phone number only
PRESS NIGHT 18 October, 6.30pm
DATES
16 October – 06 November
Evenings Mon-Wed 6.30pm, Thu-Sat 7.30pm
Saturday matinees 2.30pm
Mid-week matinees 27, 28 Oct, 3 Nov 2.30pm
Buddy Night Wednesday 20 October 7.30pm
Adults Only Thursday 21 October 7.30pm
Relaxed Performance Sat 30 Oct, 2.30pm
Audio Description Sat 06 Nov, 2.30pm
PRESS NIGHT 18 October, 6.30pm
BOOKING & FURTHER DETAILS www.guildford-shakespeare-company.co.uk | 01483 304384
PRESS Matt Pinches matt@guildford-shakespeare-company.co.uk 07971 234141