Latest News
Bridget Riley: Pleasures of Sight 18 December 2021 – 10 April 2022
5th October 2021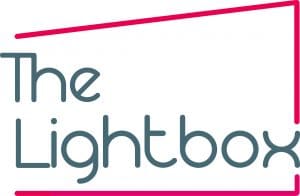 'For those with open eyes, look, learn to see!'
To mark Bridget Riley's 90th birthday The Lightbox presents Bridget Riley: Pleasures of Sight, an exhibition of work by one of the most important and influential British artists of the past century. Inspired by the visual sensations of the natural world, Bridget Riley has explored colour, structure and perception throughout a career spanning seven decades and is renowned for her black and white so called 'Op Art' works created in the 1960s. This retrospective will map the fascinating evolution of Riley's working life and the relationship between her paintings and prints.
Bridget Riley: Pleasures of Sight (18 December 2021 – 10 April 2022)
Bridget Riley is one of the foremost British artists of the past century, famous for participating in the major 'Op Art' movement of the 1960s. She developed an instantly recognisable abstract style, which focusses on the interaction of colour and geometric forms. The sensation of seeing her works has been said to induce everything from seasickness to spiritual emotion.
Even before she began to make art, Riley felt a deep importance in the power of seeing. She wanted to bring about "a fresh way of seeing again what had already almost certainly been experienced", encouraging viewers to draw pleasure from the act of viewing her works. In her 1984 essay 'The Pleasures of Sight' Riley outlines "what looking can be" and cites the natural world as a key inspiration. She desired to make visible the sensations it provides, such as capturing when the sun creates 'oval, saucer-like reflections, dipping and flashing on the sea surface' onto the surface of her artworks.
The exhibition features key loan works which trace the evolution of Riley's working practice from the Sixties to the present day, including examples of her infamous black and white paintings (Movement in Squares, 1961) which experimented with optics and induced intense visual reactions in audiences As Bridget Riley explains "More than anything else I want my paintings to exist on their own terms…There the paintings hang…and then, for those with open eyes, serenely disclosing some intimations of the splendours to which pure sight alone has the key." From the Seventies onwards Riley explored colour relationships and discovered that by using universal shapes (lines, circles, squares, triangles), these pure forms carry colour highly efficiently. By manipulating colour relationships through these shapes, you can create dazzling sensations in the viewer.
The exhibition also emphasises the importance of printmaking to Bridget Riley and features a number of Riley's screen-prints (a technique which deploys a silkscreen) which she has used as part of her practice since the 1960s. These screen-prints provide a new layer of visual experience to Riley's work and a deeper understanding of her process resolving or expanding the trains of thought imbued in the piles and piles of ideas – 'fragments' – in the studio. Peter Hall, Head of Exhibitions at The Lightbox said 'We are delighted to present our audiences with the opportunity to experience Bridget Riley's celebrated artworks.'
This exhibition will be one of the first to explore printmaking and its relationship to Riley's painting. Rarely exhibited together, her paintings and prints will be presented together to highlight their interconnected traits and how they have sustained the artist in her endeavours to make visual the sensations of nature.' Bridget Riley: Pleasures of Sight will be on show at The Lightbox in Woking, Surrey, from 18 December 2021 – 10 April 2022. The exhibition will be accompanied by a selection of engaging talks, tours and creative workshops.
For further information please visit thelightbox.org.uk.