Latest News
Bond Clark and Charles Russell Speechlys Act on Sale of Online Fuels to DTN
23rd August 2021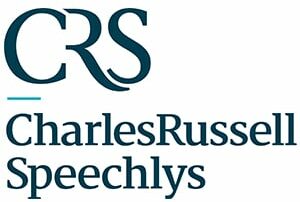 Bond Clarke Limited and Charles Russell Speechlys LLP have advised the shareholder management team on the sale of their shares in Online Fuels Limited (OnlineFuels) to DTN, a global data, analytics and technology group.
OnlineFuels, winner of Tech Company of the Year at the National Technology Awards 2019, is a digital transformation partner for downstream fuel companies. Its transformative marketplace and branded sales platform connects sellers and buyers of fuel, providing visibility, flexibility and simplicity to the selling and buying process.
The sale of OnlineFuels to DTN will enable DTN to leverage the innovative technology developed by OnlineFuels and offer it to the additional markets and industries the group is involved in.
The transaction was led by Murray Wells, Founder of Bond Clarke Solicitors. Charles Russell Speechlys' team, a collaboration between advisors in Guildford and London, was led by corporate partner, Rebecca Burford and supported by tax partner, Helen Coward, tax associate, Graham Crocker and corporate associate, Pei Li Kew.
James Stairmand, founder and CEO of OnlineFuels, commented:"I'm delighted with the outcome of this deal. The advice given by both Bond Clarke and Charles Russell Speechlys has been commercial, relevant and precise. They have been excellent and responsive, ensuring the best result possible for us, and have truly helped to drive this deal to completion in the short time scale required."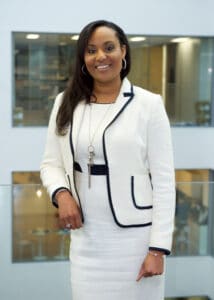 Rebecca Burford, corporate partner at Charles Russell Speechlys, commented: "It was a pleasure assisting James and the team on this transaction and also to work collaboratively with Murray and his team.  It is always great to see the rewards of hard work come to fruition and never more so than with OnlineFuels which has seen the management team drive its meteoric rise from its incorporation in as little as seven years."
Murray Wells, director of Bond Clarke Limited, commented: "I am delighted for James and his team and for the recognition they have received for their hard work in the company through this transaction. It is richly deserved and I am pleased to have represented them alongside Charles Russell Speechlys – I wish James and his team all the best in their continued roles in the company and look forward to collaborating with Charles Russell Speechlys on future deals."
Charles Russell Speechlys employs over 160 staff in its Guildford office at One London Square and provides a full range of services to businesses and private clients in the region, backed by the resources of an international law firm. For further information, please visit www.charlesrussellspeechlys.com