Latest News
BGF receives Queen's Award for Enterprise, Innovation category
24th April 2018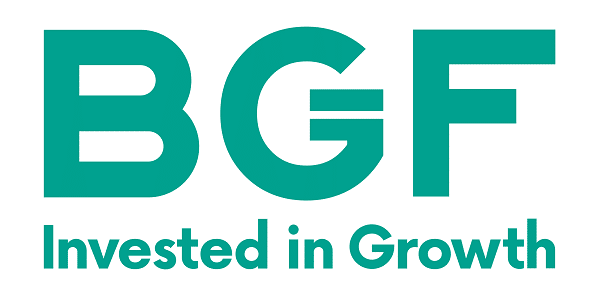 BGF has received the prestigious honour of a Queen's Award for Enterprise in the Innovation category. BGF is the first investment company to have received this honour.
The Queen's Awards are designed to celebrate outstanding achievement by UK businesses. BGF has been recognised for offering a unique innovation, going above and beyond in its area of expertise in a truly disruptive way, and demonstrating continuous commercial success for over five years.
The judges highlighted BGF's achievements in delivering an effective and scalable solution for growth capital investing in the UK through a unique combination of regional infrastructure, technology, investment structure and processes, all delivered through an unrivalled investment platform. As a result, BGF is addressing the historic and critical lack of growth capital provision to small and mid-sized companies – a long-term feature of the British economy – to grow total UK investment and deliver prosperity to ambitious, growing businesses and the wider economy.
Stephen Welton, Founding CEO of BGF said: "Receiving the Queen's Award for Enterprise is a tremendous honour and a powerful reflection of the hard work, commitment and culture which pervades BGF and our supporters. This accolade demonstrates that that innovation, particularly in relation to how growing businesses are supported, really can make a significant difference.
"The lack of growth capital provision on any meaningful scale, first recognised in the MacMillan Report of 1931, became the catalyst for the creation of BGF in 2011. Since then, we have pushed forward ground-breaking and innovative steps. These have included working with regulators to devise new capital treatment for long-term investment vehicles; rethinking all aspects of the standard investment process; and developing new technology for the effective deployment of capital on a large scale."
The Queen's Award judges also recognised that BGF's model is now being studied as an exemplar by countries around the world, including Canada and Ireland, and has generated interest from policymakers looking to shape and scale the funding ecosystem in the UK using a new and more innovative approach.
Stephen Welton continued: "We are immensely proud of the efforts we have made to fundamentally unlock a deep pool of capital and create an alternative long-term funding option for the many ambitious businesses that exist in Britain.
"Most importantly, we have created and nurtured a culture that places these businesses, and the founders, entrepreneurs and management teams that lead them, at the heart of investment decision-making. We are incredibly proud to be have been recognised in this year's cohort of winners among BGF-backed Monodraught as well as the companies in our portfolio who have received the award in past years.
"With ongoing investment from BGF and continuing support for UK SME's we believe the future can be bright indeed. The challenge now is to scale up further and faster from here."
BGF has invested £1.45bn across more than 220 growing companies since 2011. Since January this year, it has continued its expansion across the UK with new offices in Cardiff, Belfast and Nottingham, bringing the total number of offices to 13, and has completed new and follow-on investments in 22 businesses. These include Sheffield-based Independent Forgings and Allies, Nottingham-headquartered MuscleFood, meal-kit company Gousto and working-at-heights specialist High Access Maintenance. Over 70% of BGF's investments are outside of London and the South East.
BGF will be presented with the award by The Lord-Lieutenant, The Queen's local representative, at its headquarters in London, and will also attend a Royal reception at Buckingham Palace later in the year.
The awards scheme, in its current incarnation, commenced in 2000 and has become internationally renowned. Since then, there have been more than 5,200 entries in the Innovation category and more than 800 winners. The Queen's Award, which was established in 1966, preceded the Queen's Award for Enterprise.