Latest News
BDO promotes 80 people at its offices in Gatwick and Guildford
2nd November 2021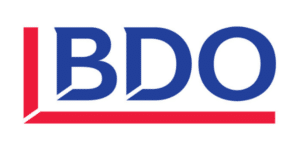 BDO promotes more than 80 in the South East
Accountancy and business advisory firm BDO LLP has announced the promotion of more than 80 people across its team in the South East, including one promotion to partner.
Effective from 1st November, Chris Wingrave has been promoted to partner in the firm's South East audit practice. Since joining BDO in 2000 as a graduate trainee, Chris has worked with a range of clients including large listed corporates, internationals and smaller scale-up businesses across various industries, with a focus on the real estate sector.
Commenting on his appointment, Chris said:
"I am delighted to have been promoted to partner during an exciting period of growth and investment for BDO and its audit practice.
"The South East is home to a diverse and dynamic business landscape. Both the pandemic and Brexit have created some complex challenges for these businesses in the last few years, but they have continued to demonstrate their resilience and entrepreneurial spirit. I'm looking forward to continuing to support both new and existing clients in my role as partner."
BDO has also promoted people in its tax and advisory teams, as well as over 50 in its audit practice in the region.
Anna Draper, Head of BDO in the South East commented: "These promotions represent BDO's commitment to investing in our people and the future of our business in the region and nationwide.
"The partner promotion process is rigorous but rewarding, Chris has continuously demonstrated his leadership skills and he has been instrumental in supporting a number of our clients and the wider team during what has been a challenging period. Chris and all those who have been promoted should be incredibly proud of their achievements."