Latest News
BCC: This cannot be 'business as usual' Chancellor  
28th October 2018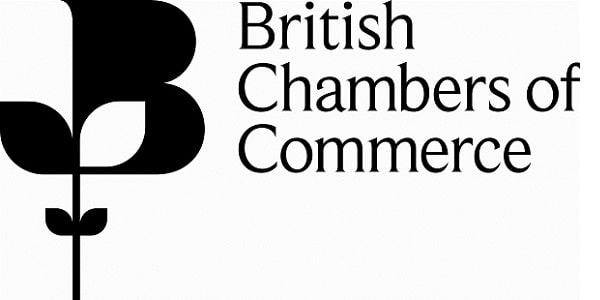 Ahead of the Autumn Budget on Monday, the British Chambers of Commerce is urging the Chancellor to take bold measures to bolster business investment, competitiveness and productivity in the face of Brexit headwinds.
The leading business group, which represents almost 75,000 companies employing six million people across the UK, is warning that a 'business as usual' approach to this Budget simply won't be good enough and would leave business communities ill-equipped to overcome the significant period of change that lies ahead.
At a time of substantial economic uncertainty, a Budget that fails to prioritise investment and productivity would severely undermine the UK's long-term economic growth.
The BCC is calling for an exceptional 'Brexit Investment Incentive' to raise substantially the Annual Investment Allowance to £1m – increasing tax relief for businesses to stimulate investment in plant & machinery, property and staff training, driving growth and productivity.
Adam Marshall, Director General at the BCC, said:
"This Budget is taking place against a backdrop of significant volatility and uncertainty, so a 'business as usual' approach from the Chancellor simply won't cut it. Now is the time to tell business that the government is serious about helping firms navigate Brexit and prepare for change, by incentivising investment and improving conditions in the domestic environment. Bold enticements are needed to crowd in both domestic and international investment at this critical moment This is no time to 'wait and see' what tomorrow may bring."
In its Budget Submission, the BCC focused on targeted, affordable change, which if delivered would drive greater investment in people, property, infrastructure and capital, lifting both UK growth and productivity. The BCC has proposed action in seven key areas:
An exceptional 'Brexit Investment Incentive – with the Annual Investment Allowance boosted to £1m to 'crowd in' both domestic and international investment – and stem the weakening in business investment in the face of Brexit uncertainty.
Introduce a Business Rates Investment Incentive – ease the drag effect of this uniquely iniquitous business tax on investment by providing a 12-month delay before rates are increased when an existing property is expanded or improved and also before rates apply to a new build property.
A commitment to no new taxes or costs on businesses for the remainder of this parliament – giving businesses the headroom to adjust to Brexit and to invest, recruit and grow.
Deliver real UK-wide reform to the apprenticeship levy and drop SME co-funding for apprenticeships in England – to ensure that the training system works for everyone and eases the UK's chronic skills shortage.
Delay the roll-out of Making Tax Digital for all businesses by one year – to provide HMRC and businesses with the headroom to prepare for this major change to the way tax is collected.
Abandon the uprating of business rates for the next two financial years for all businesses on the high street in town and city centres – to ease the financial burden on struggling businesses as they go through significant structural changes.
Provide the funding needed to achieve full mobile coverage along transport corridors (road and rail) – a crucial step to improving digital connectivity and productivity for businesses that need to communicate with new and existing customers, suppliers and employees.
Adam Marshall, added:
"While uncertainty around Brexit continues to weigh on business, many of the challenges and opportunities facing the UK economy have nothing to do with leaving the EU. Better productivity, skills and connectivity are all things that the UK government must invest in alongside business, regardless of the eventual Brexit deal. Addressing the broken business rates system and Apprenticeship Levy, the UK's lacklustre physical and digital connectivity, and the steep cost of doing business would remove many of the domestic barriers to growth.
"The Chancellor faces difficult decisions at every Budget, but in the current climate more businesses than ever are being forced to make their own tough choices. We know that many of our members are holding back investment and recruitment decisions in the face of ongoing uncertainty. This Budget is a critical opportunity for the government to provide firms with the support and confidence they need to invest and grow right now. Failure to act now will leave the UK economy stuck in its current rut for the foreseeable future."