Latest News
BCC Forecast: Trade to drag on the recovery as supply disruption weakens outlook
10th December 2021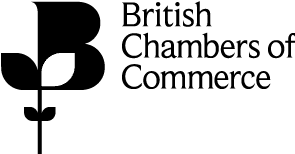 The UK economy will grow at a slower pace than expected with trade set to lag significantly behind the wider recovery, according to the British Chambers of Commerce's (BCC) latest economic forecast.
UK Economic Outlook – 2021 
The leading business group has downgraded its expectations for UK GDP growth in 2021 from 7.1% to 6.8%. The downgrade reflects the expectation that the UK's economic recovery will stall in the final quarter of 2021.
However, GDP growth of 6.8% would still be the strongest outturn since official records began in 1949.1 following the historic contraction of 9.7% in 2020.
Following GDP growth of 1.3% in Q3, UK GDP growth is forecast to slow to 0.5% in Q4 2021, as staff shortages, supply chain disruption and rising inflation stifle activity. Concern over the Omicron variant is also expected to weigh on Q4 growth by triggering some hesitancy among consumers to socialise and spend.
Consequently, the UK economy is only expected to return to its pre-pandemic level in Q2 2022, one quarter later than predicted in the BCC's previous forecast.
UK Economic Outlook – 2022 
GDP growth is now projected to slow down by more than expected to 4.2% in 2022, from our previous forecast of 5.2%.
The 2022 downgrade largely reflects a softer outlook for consumer spending as the squeeze on incomes from high inflation limits the gains from an increasingly robust labour market and the anticipated running down of household savings built-up during lockdowns. That said, consumer spending is still expected to be the main driver of the UK economy next year.
The downgrade also reflects the anticipated squeeze on activity from ongoing staff shortages, supply chain disruption and rising cost pressures. Manufacturing is expected to be the worst hit with output growth revised downwards by 2.1 percentage points for 2022, followed by construction (revised down by 0.9 percentage points).
Trade is forecast to make a negative contribution to UK GDP over the forecast period.
UK exports are forecast to decline by 2.8% this year and remain 14.9% (£27.7 billion) lower than their pre-pandemic level by the end of the forecast period in Q4 2023. In contrast, overall UK GDP is projected to be 3.4% higher than its pre-pandemic level by the end of the forecast period.
This reflects the challenging outlook for UK exporters amid the ongoing disruption to international trade flows from Covid and continued post-Brexit disruption to trade with the EU.
Inflation and Interest Rates 
The rising cost of imported raw materials and higher energy prices, are expected to lift CPI inflation to a peak of 5.2% in Q2 2022, which if realised would be the highest rate since September 2011. However, if the current global supply chain disruption eases in the second half of 2022 as assumed in the BCC's latest forecast, inflation is expected to drift back towards the Bank of England's 2% target by the middle of 2023.
UK interest rates are projected to remain on hold at next week's Monetary Policy Committee meeting with concerns over the impact of the Omicron variant on the economy likely to delay the anticipated rate hike.
Two interest rate rises are forecast over 2022 – 15 percentage points in February 2022 and 25 percentage points in November 2022. A further 25 percentage points interest rate rise is expected in 2023, thereby fully reversing the pandemic response interest rate cuts in March 2020.
The BCC forecast assumes no renewal of lockdown restrictions. The reintroduction of such measures would lead to revisions in the BCC's next forecast.
Commenting on the forecast, Suren Thiru, Head of Economics at the British Chambers of Commerce, said:
"Our latest outlook suggests that the loss of momentum in the third quarter was more than just a temporary blip, with UK growth forecast to be more subdued for a sustained period as supply disruption, staff shortages and surging inflation limits activity.
"The downgrades to our forecast reflect a moderating outlook for key areas of the UK economy, including consumer spending and trade. Consumer spending is likely to be more restrained than expected over the near term from a combination of negative real wage growth and stretched household finances amid rising inflation.
"Trading conditions for UK exporters are expected to remain difficult over the forecast period with the lingering impact of Covid and Brexit expected to weigh on trade flows for some time to come.
"While our latest forecast suggests that interest rates will rise sooner rather than later, with the current inflationary surge largely driven by supply side constraints and global price pressures, raising rates is likely to do little to curb the current spike in consumer prices.
"The risks to the outlook remain tilted to the downside. The Omicron variant could stall the recovery if it triggers a prolonged reluctance among consumers to spend or a renewed supply shock by exacerbating current staff shortages through a new 'pingdemic' and driving more supply chain disruption."
Responding to the forecast, Hannah Essex, Co-Executive Director the British Chambers of Commerce, added:
"It's clear that the UK economy is not out of the woods yet. There remains a great deal of uncertainty for businesses as the arrival of the Omicron variant adds to the difficulties they face alongside rising costs, supply chain disruption and labour shortages.
"Since the summer, we have been calling for the Government to give firms a clear contingency plan should restrictions once again become necessary to protect public health. If firms are to weather more challenging conditions in the next few months, they need to have confidence that support will be provided to those facing a significant impact on their ability to trade, including reduced footfall.
"It is also more vital than ever that the Government's Supply Chain Advisory Group and Industry Taskforce start to provide some practical solutions to the supply and labour shortages that are continuing to weigh down on the economic recovery.
"Our disappointing forecast for exports underscores the need to address the key pressures facing traders. The UK-EU trade agreement needs to be built upon and applied in ways which cut the current red tape, costs and burdens on businesses. Significant issues must be resolved so that exports can become a driving force in our recovery from the pandemic.
"With the planned rise in National Insurance yet to take effect businesses are facing a continuing squeeze on their cashflow. There should be no further policy measures that add to the upfront cost of doing business for the remainder of this Parliament to give firms room to recover."
Key points in the forecast: 
UK GDP growth forecasts for 2021 and 2022 downgraded from 7.1% to 6.8%, and 5.2% to 4.2% respectively. UK GDP growth forecast for 2023 has been upgraded from 2.1% to 2.3%
Following the Q3 2021 growth of 1.3%, quarter-on-quarter GDP growth forecast at 0.5% in Q4, (down from our previous forecast of 1.6%)
Household consumption is now forecast to grow at 4.0% in 2021, 6.9% in 2022 and 2.7% in 2023, down from 5.5% in 2021, 7.6% for 2022 and 2.8% in 2023 in our previous forecast
BCC expects UK exports to decline by 2.8% in 2021, before growth of 4.9% in 2022 and 2.7% in 2023, compared to import growth of 1.2%, 6.2% and 3.1%
Business investment forecast is for a decline of 0.6% in 2021, before growth of 5.1% in 2022 and 2.6% in 2023
BCC expects a UK unemployment rate of 4.5% in 2021, 4.1% in 2022 and 3.8% in 2023, compared to the previous forecast of 4.9%, 4.7% and 4.4% respectively
CPI inflation is expected to peak at 5.2% in Q2 2022. Inflation is then expected to drop back to the Bank of England's 2% target in Q2 2023
UK official interest rates are expected to start rising in February 2022 (15 ppts), followed by a second-rate rise (25 ppts) in November 2022. A further interest rate rise (25 ppts) is expected in 2023
Growth in manufacturing output has been downgraded from 8.6% to 6.8% for 2021 and from 5.1% to 3.0% in 2022. Expected growth in 2023 has been upgraded from 2.0% to 2.5%
Growth in construction output has been downgraded from 13.8% to 13.7% for 2021 and from 3.8% to 2.9% in 2022. Expected growth in 2023 is unchanged at 2.8%
Growth in services output is forecast at 7.0% in 2021 and 2.0% in 2023, unchanged from previous forecast. Expected growth in 2022 has been downgraded from 5.6% to 4.8%