Latest News
An evening of celebration at the Sport Guildford Awards 2018
12th November 2018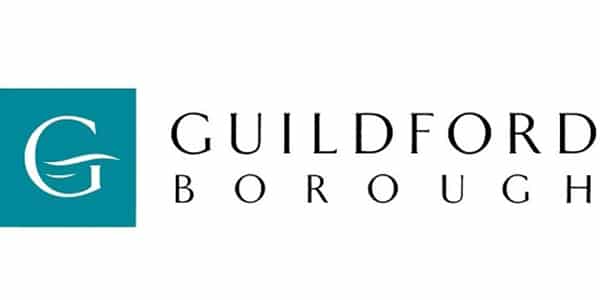 *image to download at the end of this release*
Local athletes, coaches, clubs and dedicated volunteers were celebrated at the annual Sport Guildford Awards last night (8 November).
The Awards provide a fantastic opportunity to recognise and reward talent, achievement and commitment to sport in Guildford over the past 12 months.
The Outstanding Service to Sport Award, sponsored by Specsavers, was won by Richard Dwyer for the energy and passion that he brings to coaching children, inspiring them to achieve their full potential in gymnastics.
Guildford Saints won the Sports Club of the Year Award for strengthening links within the community, and delivering training sessions to local schools. They once again organised and hosted the Girls Schools Football Festival for a second year running.
Leanne Riley, who represented England and the Harlequins in 2017/18, won a highly contested Sports Personality of the Year Award. Leanne has had an amazing year in rugby, starting four times for England in the 2018 6 Nations, scoring her first international try. Leanne has also played an important role locally for the Guildfordians RFC and led Guildford's girls rugby team in the Specsavers Surrey Youth Games.
The Volunteer of the Year Award went to Howard Tripp, who has been described as a 'dedicated' and 'passionate' coach with the Guildford Saints Football Club (GSFC) for the last seven years. The 17/18 season saw Howard's team become league champions, a fitting end to the devoted volunteer. Howard was also a coach for Merrow CC, developing many individuals' skills.
Mark Phillips won Young Sports Personality of the Year. In three years, Mark has won four International Golds, two International Silvers and nine National Medals in the GB Paraclimbing Team. Mark's great achievements are inspiring his followers on social media to try harder. Mark is currently working on his climbing instructor qualification so he can share his passion of the sport to others.
The Guildfordians U13 Girls Rugby Team scrummaged their way to win the Young Sports Team of the year. A very successful year saw the girls win the Surrey Waterfall U13 Girls Plate, the Surrey Cup – where they beat Cobham & Chobham, become the Surrey 7s Champions and they were unbeaten from January 2018 to May 2018.
Svend Carr who has been a volunteer helping out in football training sessions every Saturday morning working with different age groups won Young Volunteer of the Year. He has shown a great level of dedication and has influenced players with his 'superb knowledge of the game'. He has achieved his Level 1 coaching badge and is now working towards his A Levels.
The Active Surrey Coach of the Year Award went to Creon Raftopoulos, who has done 'an outstanding job' with the Surrey Scorchers team in 2017/18 season, leading them to 5th place in the British Basketball League (BBL). Creon is committed to training players all year round and deserves recognition for all of his hard work.
Cllr Iseult Roche, Lead Councillor for Community Health, Wellbeing and Project Aspire says:
"It's fantastic to see so many sporting achievements this year and to such a high standard. The sporting community in Guildford is thriving with dedicated coaches and volunteers helping develop young talent. It's amazing to see how accessible sport is for the local community in Guildford. A big congratulations to all those who won an award this evening."