Latest News
Amazon Filters to showcase performance capabilities at Filtech 2022
24th February 2022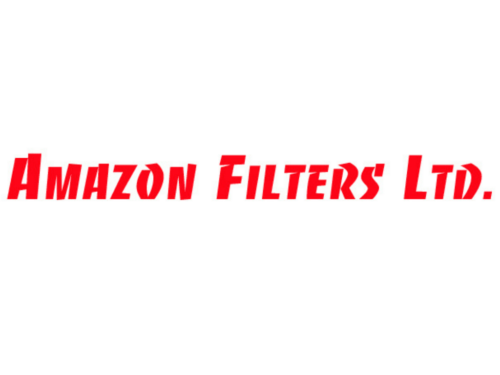 A UK filtration specialist is set to showcase its industrial expertise to a global audience of manufacturers involved in process engineering.
Senior representatives from Amazon Filters will be at the Filtech 2022 international trade fair in Cologne, Germany, to highlight how its bespoke and plug-and-play solutions bring added value and performance for OEM design and applications.
The event is the biggest and most important of its kind in the world, bringing together hundreds of decisionmakers working in industries that rely on filtration products.
They include water supply and treatment, pharmaceuticals, oil and gas, food and beverage, medical, chemicals, biotechnology and automotive.
The Amazon Filters exhibitors are David Ridealgh, Marketing Manager, and the company's managers for Germany and Europe, Ulrich Brautigam and Francis di Trapani respectively.
David said: "We will demonstrate our capabilities as an OEM supplier of filter media. That includes bespoke, fibre-based filter media and their related housings and systems, not just traditional cartridge-type filters.
"We want OEM manufacturers to understand the huge range of industrial process applications we can support because of our investment in production capacity and skills to enable the best, most flexible technical filtration solutions.
"We anticipate lots of conversations about fibres, components, assembly techniques and equipment."
One of the technologies likely to feature in discussions is the use of high-performance additives supporting the meltblown fibre construction of Amazon Filters' KilBac filters.
Launched in 2020, KilBac prevents biofilm build-up on membrane filters and is already proving highly effective across various industries including offshore oil and gas.
David added: "Our aim is to be a trusted, flexible global supplier. We have put substantial investment into our 'quick and able' capability to turn round orders swiftly and accurately from anywhere in the world.
"We have many great examples to shout about and we're really looking forward to the exhibition."
Amazon Filters holds a range of ISO accreditations demonstrating excellence in quality management systems, environmental standards and occupational health and safety procedures.
Filtech 2022 takes place at Koelnmesse exhibition and conference centre in Cologne, Germany, from 8 to 10 March 2022. The Amazon Filters' team will be in Hall 7 on Stand M28. For more details, visit FILTECH 2022 – The Filtration Event For more information about Amazon Filters, visit www.amazonfilters.com or call 01276 670600.