Latest News
Air Ambulance Kent Surrey Sussex Announces Changes To Board Of Trustees
29th September 2021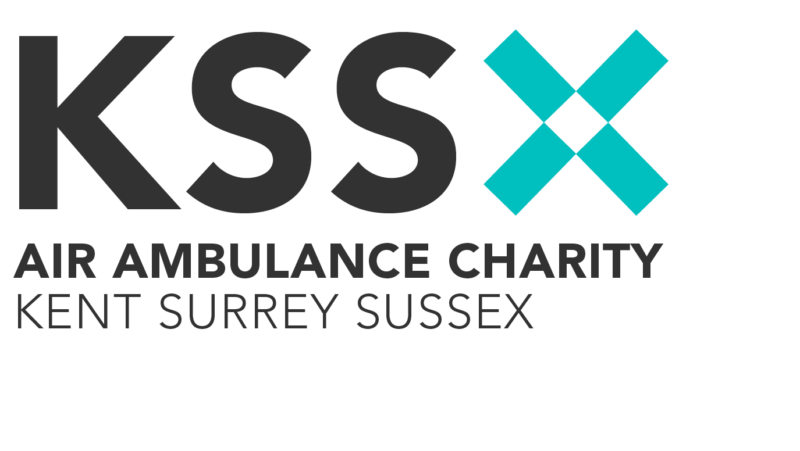 The Board of Trustees of Air Ambulance Kent Surrey Sussex (KSS) has elected Barney Burgess as Chair in succession to Dr Helen Bowcock OBE, DL. Professor Andrew Rhodes and Michael Docherty succeed Barney Burgess as joint Vice Chairs. The appointments take effect from December 2021.
Barney Burgess, who joined the Board of KSS in 2017, has a broad business experience, having worked for McKinsey & Co as a consultant before joining Tesco plc where he ran their grocery home shopping business and was a Commercial Director. Barney is now a partner in a private equity firm, Hattington Investment Partners.
Significantly, in 2015, Barney's life was saved by KSS when he collapsed with a cardiac arrest whilst running a half-marathon. KSS delivered pre-hospital emergency treatment at the scene before flying Barney to King's College Hospital. Barney brings enormous passion and commitment to the charity which saved his life.
Professor Andrew Rhodes was appointed to the KSS Board in 2019. He is Professor of Anaesthesia and Intensive Care Medicine at St George's University Hospitals NHS Foundation Trust and a past President of the European Society of Intensive Care Medicine. Andrew is also a member of the Executive Committee of the Surviving Sepsis Campaign.
Michael Docherty became a Trustee at KSS in 2017. Michael was formerly Director of Digital and Supporter Experience at Cancer Research UK, leading the digital transformation of the UK's largest charity and building its fundraising and event platform. Michael has extensive experience in the digital, media, telecoms and charity sectors.
Dr Helen Bowcock OBE, DL joined KSS in 2014, and has led the charity through a period of significant growth, enabling KSS to increase its impact and to diversify its sources of income.
In 2016, KSS became the first UK Helicopter Emergency Medical Service (HEMS) to introduce the AW169 helicopter as an air ambulance, allowing 360 degree in-aircraft access to patients for the first time.
During that year a research partnership was established with the University of Surrey. Subsequently a dedicated research fund has led to KSS becoming internationally recognised for its pioneering work in furthering the understanding and development of pre-hospital emergency care.
Today, KSS has one of the highest pre-hospital research outputs in the UK and is supporting two PhDs.
In March 2020, the charity became the first HEMS to be rated outstanding by the Care Quality Commission (CQC) across all five of its inspection key lines of enquiry: safe, effective, caring, responsive and well-led. Also in 2020, KSS was honoured to welcome Her Royal Highness, The Princess Royal to visit the charity's Redhill base.
Under Helen's leadership and despite the unprecedented challenges of COVID-19, KSS has remained fully operational 24/7 throughout the pandemic. As a result of the charity's strong governance and wholehearted support from the communities it serves, KSS was able to quickly launch a successful emergency appeal.
The charity also worked with a number of key strategic partners including the National Director of Major Trauma to develop procedures for the safe transfer of the most seriously ill COVID-19 patients by helicopter. In partnership with South East Coast Ambulance Service NHS Foundation Trust (SECAmb), to date KSS has been able to transfer over 100 patients between Intensive Care Units across its region.
In recognition of these achievements, in September 2020 KSS won the Charity Times Charity of the Year Award (income over £10M) and in September 2021 the charity won the Kent Charity of the Year Award.
Barney Burgess said: "I owe my life to KSS, and it is a real privilege to have been elected as the new Chair of the charity. I would like to thank Helen for the hugely beneficial and lasting contributions to KSS that she has made. Our reach, breadth of support and governance have never been stronger thanks to Helen's excellent leadership. I'm very excited to be taking up the chairmanship of KSS in December, and I look forward to working with David and the Board of Trustees to continue Helen's great work."
Helen Bowcock said: "It has been a great honour to have served as Chair of KSS, an exceptional charity which has delivered an outstanding performance. My successor Barney Burgess brings superb qualities and experience to this role and I wish him, the other trustees and the Senior Leadership Team, so ably led by David Welch, the very best for the future."
Andrew Rhodes said: "It is a huge honour for me to serve the charity as a trustee and I am very much looking forward to supporting Barney in his new role. KSS has excelled during the last few years under Helen's leadership, with being graded as Outstanding by the CQC one of a great number of exceptional achievements, and will have a very exciting future under Barney's leadership."
Michael Docherty said: "It has been a privilege to serve alongside and learn from Helen who has made such an incredible contribution to KSS. I hope to support Barney in continuing Helen's legacy of elevating the impact of the organisation while enhancing governance."
David Welch, CEO of KSS, said: "On behalf of Team KSS, I convey sincere thanks to Helen for her transformative leadership, which has been a catalyst for the extraordinary achievements of this charity over the past six years. Helen has been pivotal in developing a culture of continuous improvement at KSS, crucial to achieving our vision. We would not be where we are without Helen's dedication to KSS, and I am extremely grateful."
"I now look forward to Barney's leadership, which I know will help us to build on our achievements to date. Barney's expertise and first-hand experience of KSS will be highly valuable as we continue to grow."