Latest News
A Splinter of Ice comes to Guildford from 15 to 19 June Starring Oliver Ford Davies, Stephen Boxer and Karen Ascoe
1st June 2021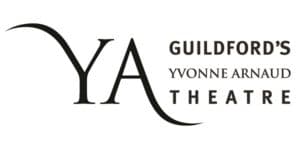 The Yvonne Arnaud Theatre is pleased to welcome back The Original Theatre Company(The Habit of Art) this summer, with the world premiere production of Ben Brown's new political drama, A Splinter of Ice (15 to 19 June).
Moscow 1987 and the cold war begins to thaw. After declining his offer for more than 30 years, novelistGraham Greene travels into the heart of the Soviet Union to meet with his old MI6 boss, Kim Philby.Under the watchful eye of Russian memoirist and Philby's last wife, Rufa, the two men set about catching up on old times. With a new world order breaking out around them, how much did the writer of the Third Man know about Philby's secret life as a spy and did Philby betray his friend as well as his country?
From the writer of the award-winning West End play three Days in May, which inspired the Oscar-winningfilmDarkest Hour, this gripping espionage play explores an unlikely friendship; a friendship interwoven with deceit and loyalty.
Oliver Ford Davies(Star Wars, Game of Thrones)and Stephen Boxer (The Crown)star as Graham Greene and Kim Philby respectively, alongside Karen Ascoe (W1A) as RufaPhilby.ASplinter of Iceis directed by AlanStrachan with Alastair Whatley and designed by Michael Pavelka, with original music composed and sound designed by Max Pappenheim, lighting designed by Jason Taylor and casting by Ellie Collyer-Bristow CDG.
The play is part of a busy season of drama, music, comedy, dance and family theatre at the Yvonne Arnaudthis summer. Keep an eye out at www.yvonne-arnaud.co.uk or sign up to the theatre's mailing list and social media channels for the latest news