Small Business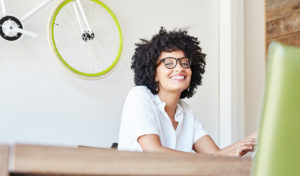 Surrey Chambers of Commerce is the county's largest independent not-for-profit business support and networking organisation. We love to champion Surrey's businesses, so why not join and be one of them?
Small Business with massive ambitions
We work closely with businesses of all sizes, understanding the pressures on smaller organisations and helping them achieve their ambitions.
You'd be surprised how much your business has in common with others, find out how you can benefit from joining us.
 It is about what you know but who you know can come in pretty handy. Our networking events will put you in touch with the right people over a calendar of different events, from business breakfasts to lunch 'n' learns, and leadership dinners, to help you develop and grow your business.
Although we're deeply rooted locally, Chambers are part of a wider movement with national influence. We take our understanding of what's important to local businesses like yours to the national forum, so you can use our influence and start seeing the changes you want to see.
Our bespoke marketing services are tailored to the individual needs of your business. This involves sound advice on creating a presence in the world of commerce and future-proofing, your business for the coming years.
---
Not a small business?
Choose your business size to find out how you can benefit from joining us.
Medium Business  Large Business
---
Get together with your local Chamber.
sarah.butcher@surrey-chambers.co.uk
01483 901816
---
The right advice for the right kind of business
As a Chamber member you can benefit from our exclusive discounted services which are designed to offer savings for your business. 
Surrey Chambers of Commerce is here to support your business and help you achieve your goals. Whether you want to grow, sustain your level of business or find specific expert advice we can help you. We do this in a number of ways ranging from help lines to face to face activities.
Members of Surrey Chambers have access to four key services for your protection and peace of mind, all for free
help for things keeping you up at night
---
Like what you're hearing?
Get together at one of our events
---
Videos
---
What's ruffling Dave's feathers?
---
What's stirring Joe?
---
Sinita's lost her rhythm.