Latest News
Yvonne Arnaud Theatre receives emergency funding award
12th October 2020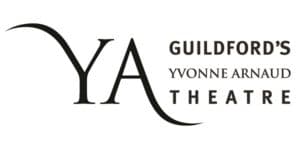 The Yvonne Arnaud Theatre, Guildford, is relieved to have been awarded £248k in emergency support from the Arts Council England Covid Emergency Fund.
Guildford's much-loved theatre 'the Arnaud' went dark on 16 of March this year and announced in July that its annual pantomime would have to be cancelled due to Covid-19 restrictions. The theatre has recently re-opened with a socially distanced auditorium as a 'Covid Secure' venue for a small number of one-night performances.
Director Joanna Read said today 'We are relieved and heartened to receive this critical emergency support.  A small staff team is currently doing all it can to keep the theatre alive for the future and this support will help us plan for the new year and beyond.  We have opened for a few one-night performances to give our audiences and local partners some live entertainment during this difficult time. However, this is not a viable long-term solution. 
We expect to stay socially distanced through to April 2021.  Until social distancing is lifted and insurance cover is in place in the event of lock down, it will not be possible to mount the larger scale productions which are our hall mark, this award will help us reach the moment when we can re-open fully and bring theatre back to Guildford.'
Dame Penelope Keith, the theatre's patrons said "I'm thrilled and delighted at this brilliant news. The theatre recently celebrated its 55th birthday, this critical support will ensure we will be here for the next 55!"
Theatre Chairman Stephen Bampfylde said: "I am delighted on behalf of all those involved in working with the Yvonne Arnaud and all the many supporters of the theatre in Surrey and beyond. Drama changes lives and this is just the encouragement we need to plan for an exciting future."
As a charity the Yvonne Arnaud receives a grant from Guildford Borough Council, but the majority of income is from ticket sales. With social distancing the seating capacity has been reduced to around 30%.
To find out more about our current series of one-night events, or other ways in which you can support the theatre, please visit www.yvonne-arnaud.co.uk