Latest News
Yvonne Arnaud Theatre announces Spring 2022 Season
1st December 2021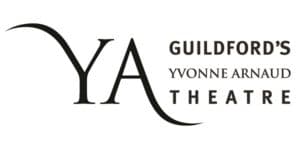 The Yvonne Arnaud Theatre is excited to announce its Spring 2022season, packed full of famous faces,top quality drama, and plenty of shows to beat those post-Christmas blues!
Spring sees a return to producing for the theatre, with not one, but two productions that will tour nationally next year. Sheila's Island(10–19 Feb) is a sparkling, sharp-witted comedy by Tim Firth(Kinky Boots, Calendar Girls), starring Sara Crowe, Rina Fatania, Judy Flynn and Abigail Thaw. The riotously funny ladies of Letters(28 Apr–7 May), a new stage adaptation of the much-loved long-running Radio4 drama and ITV series, sees only Fools and Horses stars Tessa Peake-Jones and Gwyneth Strong reunite on stage for the first time.
Other comedy highlights includeMischief's(The Play That Goes Wrong, BBC One's The Goes WrongShow) biggest comic catastrophe to date, Magic Goes Wrong(18–30 Jan); Noël Coward's gloriouslyentertainingPrivate Lives(22–26 Mar) starring Patricia Hodge and Nigel Havers, and devastatinglyfunnyAn Hour and a Half Late(28 Mar–2 Apr) with Olivier Award-winning Griff Rhys Jones and Janie Dee. The Arnaud is also pleased to welcome Surrey resident, and Patron, Dame Penelope Keith back to its stage in bittersweet comedy to Cigarettes in the Dark(14-19 Mar).To complement the jam-packed programme of plays and drama, there will be a series of evenings with famous and familiar faces on the Main Stage, including adown-to-earth evening withBBCGardener's WorldpresenterCarol Klein (27 Mar); an insight into life on stage with acclaimed soprano Lesley Garrett (24 Feb), and a hilarious, confessional show with Barry HumphriesinTheMan Behind the Mask(21–23 Apr).
There's plenty for families too. Older children can enjoy the epic stage adaptation of Michael Morpurgo's(WarHorse, The Butterfly Lion)WW1 novel private Peaceful(23–28 May)and international smash-hit musical SIX(1–12 Mar)comingtoGuildforddirectfrom the West End.
Little ones will love short Stories, Tall Tales in the Mill Studio, which bring stories to life through interactive roleplay and sensory exploration. To see the full programme and book tickets, visit: Yvonne-Arnaud.co.uk.