Latest News
Woking Literary Festival
1st April 2019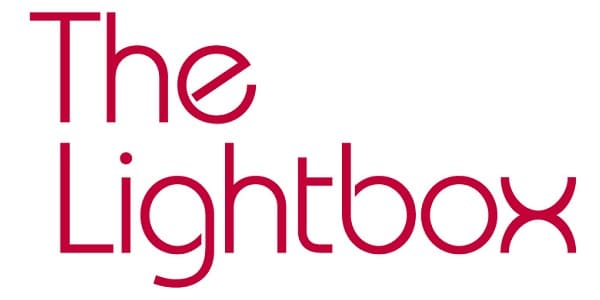 18 – 29 April 2019
The popular Woking Literary Festival returns for its third year to The Lightbox gallery and museum from 18 – 29 April 2019 with an extended line-up of events. With best-selling author talks, pop-up bookshop and a masterclass for aspiring authors, literary lovers are in for a treat. All fundraising events are in support of the Art and Wellbeing programme of The Lightbox charity which provides creative workshops for those that would not otherwise be able to access arts and heritage services. The Festival is kindly supported by Woking Borough Council, Nielsen Book and The Tipsy Pigs.
This year's festival has something for the entire family. On 18 April 2019, children and adults alike will be charmed by the tale of The Bear and the Piano by David Litchfield. Enjoy this moving story of exploration and belonging from a prize-winning author-illustrator complete with real piano sounds played by the bear!
Poetry Day falls on 27 April 2019. Between 11.00am – 4.00pm Seasons Café will be buzzing with spoken-word performers and poets during a special free drop-in literary Open Mic session, featuring comic and published performance poet, Robert Garnham. For families with children who are poetry fans, book ahead to secure a place to see acclaimed children's performance poet and playwright Joseph Coelho deliver his unique and fun Interactive Poetry experience at 2.00pm.
Celebrate World Book Night and Shakespeare's birthday on 23 April 2019 and join author Marie Phillips in conversation with her publisher Scott Pack for a lunch-time talk. They will be discussing Phillips' new book Oh, I Do Like To Be… a short, silly, modern update of A Comedy of Errors. In the evening, crime-loving visitors can immerse themselves in mystery and drama at the Bestselling Women of Crime Panel that features the stellar line-up Amanda Robson, C.L. Taylor, Mel Sherratt and Katerina Diamond, each presenting the secrets behind their most recent literary releases.
On 24 April 2019, discover the little-known incredible life story of Woking's benefactor William Hamilton and his family. Author and local history enthusiast Richard Langtree has spent over 15 years researching this story which he will share at this fascinating talk.
The Lightbox Thursday Late opening returns on 25 April 2019 with a Joke in the Box Literary Special, featuring Tim Bucker and his History of Comic Books sketch, Njambi McGrath, comedian and author of BAME Shortlisted Through The Leopard's Gaze, regular Aidan Goatley, author of Never Eat The Buffet At A Sex Club, and popular comedic spoken word artist Robert Garnham.
To raise money for the Art and Wellbeing programme, a Lost in Literature Quiz Night will be hosted by Scott Pack on 26 April 2019. Participants will have the chance to show off their literary knowledge whilst raising money for a good cause and the winning team will take home signed book copies from the featured authors.
Sunday Times Top 10 bestselling author, AJ Pearce, will take over The Lightbox Art Fund Prize Gallery from 16 – 28 April 2019 with a new original exhibition that showcases memorabilia from the complex research process behind Dear Mrs Bird. On 28 April fans of the book can join In Conversation: AJ Pearce with Marilyn Scott, Director of The Lightbox, as AJ reflects on the success of her first book and exclusively reveals news on Emmeline Lake's upcoming adventures in the forthcoming sequel.
Back by popular demand for the third year in a row, historical fiction author Alison Weir will present the latest instalment of her Six Tudor Queens series, Anna of Kleve: Queen of Secrets, on 28 April 2018. Copies will be available in The Lightbox Shop and at the event ahead of general publication and Alison will be pleased to sign your copy after her talk.
Closing the jam-packed festival of literary fun is a Guardian Masterclass on 29 April 2019, delivered by experienced publisher Scott Pack. He will offer straight-talking advice on how budding writers can ensure their book submissions get noticed by editors. Participants will learn about how to identify the right publisher or agent, how to write an engaging synopsis and what to put in the all-important cover letter to get you noticed.
The Woking Literary Festival will take place at The Lightbox gallery and museum from 18 – 29 April 2019. Advance booking is required and spaces are limited. Visit thelightbox.org.uk or call 01483 737837 during Gallery Opening Times to secure a place.
Summary of Events
Children's Event:

The Bear & The Piano by David Litchfield

Thurs 18 April 2019, 2.00pm

£9.50 Adult and One Child | £5 Add-on Ticket

 

Fundraising Event:

In Conversation: Marie Phillips with Scott Pack

Tues 23 April, 2.00pm

Charitable Donation | Suggested Donation £3

 

 

Bestselling Women of Crime Panel:
Amanda Robson, C.L. Taylor, Mel Sherratt and Katerina Diamond
Tues 23 April, 7.00pm

£15 Adults | £12 Friends

 

 

Fundraising Event:
Woking's Forgotten Benefactor:
The Story of William Hamilton and his Family

Wed 24 April, 2.00pm

Charitable Donation | Suggested Donation £3

Joke in the Box: Literary Special
Thurs 25 April, 7.30pm

£10 Adults | £8 Friends

Fundraising Event:
Lost in Literature Quiz Night:
Hosted by Publisher Scott Pack
Fri 26 April, 7.00pm

£8 Per Entrant

Poetry Day
Sat 27 April
Performance Poetry and Open Mic in Seasons Café: Featuring Published Performance Poet Robert Garnham
11.00am – 4.00pm
Free Entry | Donations Welcome

 

Children's Event: Interactive Poetry with Award-Winning Poet Joseph Coelho

2.00pm

£9.50 Adult and One Child | £5 Add-on Ticket

In Conversation:
AJ Pearce with Marilyn Scott
Sun 28 April, 2.00pm

£10 Adults | £8 Friends

AJ Pearce: Dear Mrs Bird

Art Fund Prize Gallery

16 – 28 April, Gallery Opening Times
Free Entry | Suggested Donation £3

Fundraising Event:
Alison Weir, Six Tudor Queens, Anna of Kleve; Queen of Secrets

Sun 28 April, 7.00pm
£15 Adults

Guardian Masterclass with Publisher Scott Pack:
How to Perfect Your Submission to Publishers

Mon 29 April, 11.00 – 2.30pm

£50 Adults | £45 Friends | Includes a Buffet Lunch