Latest News
Visiting nature reserves under current Covid-19 guidelines
12th January 2021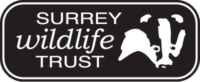 Updated 8th January 2021
You may currently be considering a visit to our nature reserves or the Surrey County Council sites where we manage the agricultural and conservation interest. These areas are wonderful places to explore and discover our wonderful countryside and wildlife, as well as giving us that much needed respite and space during the current restrictions.  But we must not forget that these places are homes for some of our most important species.
When visiting a reserve, please bear in mind that these are sensitive wildlife sites, many of which have some form of legal protection. Please remember to behave responsibly, keep to the paths, keep dogs on a lead and clear up after them. Please also take all litter home.
Please follow government guidelines and stay local. This will stop sites being overwhelmed with visitors – minimising disruption for local communities and helping people to observe social distancing and remain 2 metres apart.
We want you to enjoy your visit and your interactions with the wildlife, but please act responsibly, stay safe and give nature the respect that it deserves.