Latest News
The Lightbox November 2020
21st October 2020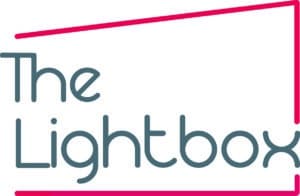 2020 marks the 500th anniversary of the death of Raphael. To commemorate this significant event, exhibitions are being staged around the world to celebrate one of the greatest artists of the Italian Renaissance. The Lightbox is the only gallery in the UK to be mounting an exhibition about Raphael in 2020.
The exhibition relays the fascinating story of Prince Albert's passion for Raphael and his creation of the Raphael Collection at Windsor Castle. It reveals how Raphael caught the imagination of the Prince Consort, who embarked on a pioneering research-based project into the work of the Renaissance master. Raphael: Prince Albert's Passion is available to visit until 31 January 2021.
David Remfry (born 1942) is best known for his life-sized watercolours of urban scenes and night clubs, but has a long-term fascination with the relationship between dogs and their owners. The evocative large-scale pencil and watercolour portraits that resulted from this interest, capture the mutual understanding and companionship between owner and pet.
The exhibition We Think the World of You: People and Dogs Drawn Together by David Remfry features a group of the best and most striking of these drawings and preliminary sketches. Among the sitters are well-known faces including Alan Cumming, Susan Sarandon and Ethan Hawke. Originally hailing from Worthing, West Sussex, Remfry's series started 20 years ago in New York. He was a long-term resident of the infamous Chelsea Hotel – known for its appeal to creatives and celebrities since it opened in the late 19th century. This exhibition is running until 3 January.
These exhibitions have an entry fee of £7.50 (the price of a Day Pass). Free entry is available for Lightbox Members and Under 21s.
Join us for the thirteenth annual Lightbox Christmas Fair on Saturday 28 and Sunday 29 November. Expect an array of products from local designers, crafters, painters and producers and a wonderfully holly-jolly atmosphere. Tables will be placed at a safe distance for both seller and shopper and accompanying events have been scaled back to ensure the safety of everyone who takes part. Entry is free for this event.
To find out more, please visit thelightbox.org.uk