Latest News
The Dragon Boat Races and Family Fun Day is Back
3rd February 2022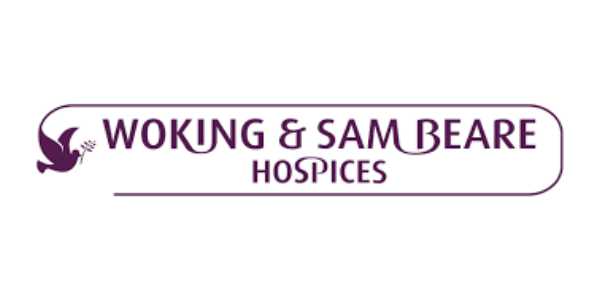 It's Back! Woking & Sam Beare Hospice and Wellbeing Care are excited to announce the return of The Dragon Boat Races and family fun day!
Registration is now open for this amazing event being held on Sunday 15th May 2022 on the beautiful Goldsworth Park Lake from 10am to 4pm approx.
We are excited to be able to host this fabulous event once again, which first started in 2014 and continues to be delivered in memory of Kris Cook.  As we celebrate our 25th Anniversary year in 2022, with the continuing and much valued support and sponsorship from Trident Honda this year's event promises to be even bigger and better than ever.
It's great fun and a brilliant team-building event, so it's perfect for families, groups of friends and workmates, clubs, schools, sports teams and anyone who enjoys a fun day trying something a bit different. No experience is required and all equipment is provided, you just need to bring your competitive spirit!
There will be activities such as tombola's, face painting, refreshments and much more surrounding the event for everyone to take part in so why not make it a family day out.
A deposit of £140 will secure your boat and includes the registration fee for 4 rowers on your team. After securing your boat our events team will make contact and arrange to take payment for the remaining rowers on your team at a cost of £35 per rower.
Each boat must have a minimum of 12 rowers, however each boat can hold up to 16 rowers at one time and you can have up to 20 people on your team.
In order for us to be able to help continue the care that is needed within the community, we ask for each rower to fundraise and achieve a minimum of £50 fundraising target.
After two years away, we are anticipating a huge demand and so we encourage interested parties to register their places quickly to secure a boat;
Register your team today by visiting our events page: https://www.wsbhospices.co.uk/event/dragon-boat-race-family-fun-day2022/