Latest News
The clock is ticking on vehicle maintenance; warns AA
3rd November 2021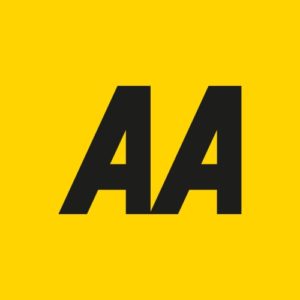 Tyre faults could strike as clocks go back an hour
Faulty lights more apparent in winter months
Driving on dark nights avoided by many
As the end of daylight-saving time approaches, the AA is warning road users to make sure their vehicles are ready for the winter months ahead.
With the winding back of our clocks on 31st October, now may be good time to make sure your vehicle is winter-ready. Tyres, lights, and all-round vision are vital parts of your winter vehicle preparation.
In addition to increased fuel consumption, badly worn or under-inflated tyres can have a negative effect on vehicle handling, especially in the winter months when grip on our roads is naturally reduced. In a recent 1AA Yonder Driver Poll, nearly a quarter (23%) of respondents said  they relied purely on their tyre pressure warning light to alert them to any tyre defects, with just under half (49%) of younger drivers' preferring to use the inflator at the local petrol station to maintain their tyre pressures.
Ben Sheridan, AA Patrol of the Year, said: "It's vital to make sure that your car's tyres are in good condition. Worn tyres are not only more likely to suffer a blow-out, but in the event of a downpour a worn tyre is likely to aquaplane, meaning a significantly increased stopping distance and loss of control.
"And it's not just the tread depth to look out for but also any damage or defects such as cracks or bulges. Drivers often forget to check the spare tyre, which can be a problem if you hit a pothole and suffer a puncture only to find that the spare isn't usable.
"Tyre problems are the number one reason for members to call the AA for help, with more than one tyre-related breakdown every minute – and worryingly the motoring organisation find that around a third of failed tyres have a tread depth below the 1.6mm legal limit. It recommends tyres with a tread depth of 2mm or less should be replaced before embarking on a long journey. Replacing your tyres before they reach the legal limit will also save you from a potential fine and points on your licence".
Check your lights and wipers
When the clocks go back, lighting faults that may have gone unnoticed during the summer months, can become more apparent. The survey also showed that almost two fifths of drivers (39%) are annoyed by defective lights on other vehicles. The motoring organisation is encouraging drivers to check their cars for any blown bulbs to help them 'see and be seen' and stay within the law.
The survey also revealed that other drivers not using their lights properly is one of the things people dislike most about Autumn driving (50%), while over a third say they dislike driving in the darker mornings and evenings, mainly due to reduced visibility.
Ben Sheridan, AA Patrol of the Year, said: "During the winter, with low sun and dirty roads, it's obviously very important to maintain clear vision. Top up the windscreen wash with a good quality, purpose-made additive to reduce the chance of freezing. While you're at it, run your finger down the wiper blades to check for nicks and tears, as they tend to last for two years at the most.
"Also give the windscreen a thorough clean, inside and out, as a layer of grime quickly builds up and you'd be surprised what a difference it makes at reducing dazzle. While there may not be too many fresh flowers around at this time of year, the AA's handy FLOWER acronym will help drivers remember what to check on their car.
FLOWER stands for Fuel, Lights, Oil, Water, Electrics, Rubber".
See: https://www.theaa.com/breakdown-cover/advice/basic-car-checks