Latest News
TAKE PART IN THE AIR AMBULANCE KENT SURREY SUSSEX HOUND HIKE 100 AND HELP RAISE VITAL FUNDS
22nd April 2021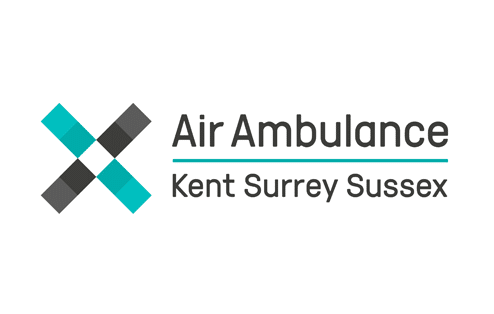 This May, Air Ambulance Kent Surrey Sussex (KSS) is inviting dog lovers across the South East to take part in the Hound Hike 100 to help the life-saving charity raise vital funds.
The event encourages participants to walk a total of 100 kilometres with their canine companions in the 31 days of May, however and whenever they like, and through sponsorship from family, friends and colleagues help the charity raise £50,000.
KSS delivers world-class pre-hospital emergency medical care 24/7 to the 4.8 million people who live in Kent, Surrey and Sussex. It costs £15M annually to operate this life-saving service, with 88% raised through public donations and fundraising.
Covid-19 is severely impacting how the charity is able to raise funds – since March 2020, all major fundraising events have been cancelled – and in response KSS has devised a series of fitness fundraisers, helping members of the community keep fit whilst having fun and helping KSS to raise much-needed funds. To date, these fundraisers have raised over £183,000. Hound Hike 100 continues this series, and with an unprecedented boom in dog ownership since the start of the Covid-19 pandemic, the charity hopes that many people will want to take part!
Helene Poursain, Director of Fundraising and Events at KSS, said:
"So many of us have found solace in the companionship of our dogs over the past year, and more than ever before dog walks have provided us with a chance to get outdoors, enjoy the fresh air and keep fit."
"Inspired by this, we are introducing Hound Hike 100 which we hope will encourage people to enjoy the spring weather with their dogs whilst helping us to raise £50,000 so that we can continue delivering our life-saving care across our regions."
"We are hugely grateful to everyone who has taken part in our fitness fundraisers over the past year. Every pound you raise helps to make sure we're there for people who need us in their hour of need."
For further information and to register for the Hound Hike 100, please visit aakss.org.uk/houndhike100
Participants can order a free KSS t-shirt and dog bandana to wear as part of the challenge.
KSS appreciates that 100km will not suit everyone, and has therefore included an option for participants to set their own distance.
KSS is grateful to Fidelity International who is sponsoring this event and has chosen KSS as one of its charities to receive support over the next two years.
For further information about KSS: www.aakss.org.uk