Latest News
Summer Holiday Family Fun at Brooklands Museum
25th July 2018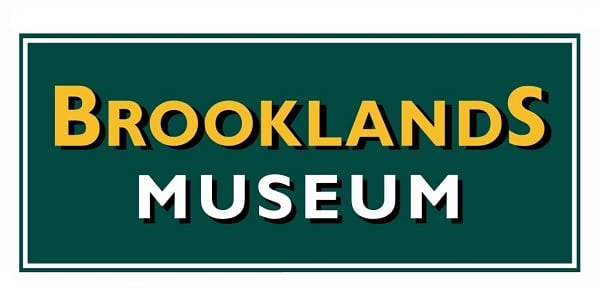 There is masses to do this summer at Brooklands Museum in Weybridge while giving visitors a chance to learn and discover the amazing achievements in motor racing, aviation and engineering at this historic site that changed the world.
The Museum's long-established and hugely popular rides in vintage-style cars will be running every Monday – Thursday in August until the 23rd. Car rides take in the challenging summit of Test Hill and the Members' Banking, the steepest part of the original Race Track, as long as it's not too wet or slippery. Or, for a more relaxed journey, hop on board a real double-decker bus for a bus trip through the surrounding streets. Car and bus rides will run in the mornings and afternoons with a short break for lunch and are subject to weather and crew and vehicle availability.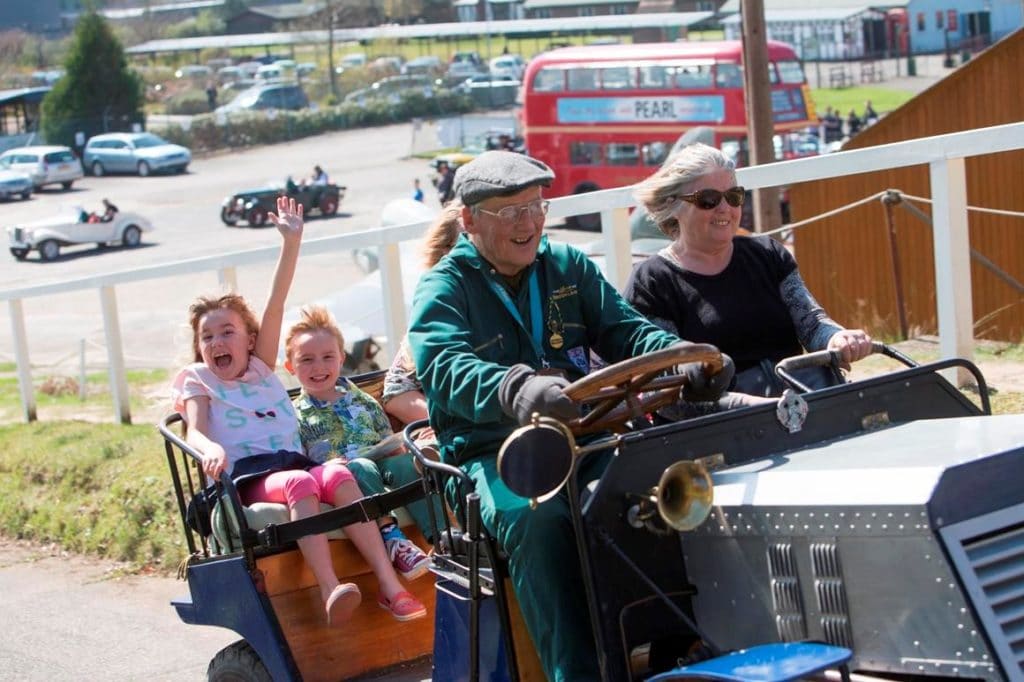 The Brooklands Learning Team will be laying on FREE drop-in workshops from 11am – 12:00pm and 1pm – 3:30pm on weekdays in August (except for the 27th) for youngsters with all materials provided. The dates and themes are as follows:
6th – 10th: Brooklands Memories
13th – 17th: Bouncing Bertie
20th – 24th: Archaeological Dig
28th – 31st: Marble Rollercoasters
The Concorde Experience is a half-hour virtual supersonic 'flight' on the Brooklands Concorde and runs every day, but on each weekday until 31st August, special Kids Tours will be running twice a day too. And don't forget to look out for the Museum's larger than life mascot, Bertie Bear, who will be roaming the site looking for fans to have his photograph taken with.
All of the Museum's motoring and cycling exhibitions areas will be open for families to explore including the new Award-Winning Brooklands Aircraft Factory and Flight Shed. Inside the newly restored Bellman hangar, visitors can 'clock in' and don factory work coats as they begin their 'Brooklands Apprenticeship'. A series of workshops and interactives explore some of the skills used over the 80-year history of aircraft manufacture at Brooklands. On a new mezzanine level, the story of aviation design at Brooklands is told and visitors can design their own military and civilian aircraft from different eras of aviation including those of the future. Leaving the Factory and entering the new Flight Shed visitors can see some of the Museum's collection of complete aircraft, including opportunities to sit in the cockpits of the Hawker Hunter and Harrier, as well as displays on radar, ground-to-air radio and pioneering pilots.
The Sunbeam Café is the ideal place for refuelling and add to this a visit to the Museum Shop to pick up a souvenir and you have the recipe for a perfect day out come rain or shine. Admission prices are: adults £13.50, seniors £11.50, children (5-16 yrs) £7, family ticket (2 adults and up to 3 children) £35. The half-hour Concorde Experience is £5 for adults, £3 for children, 4D simulator rides are £4 for adults, £2 for children. www.brooklandsmuseum.com
*A minimum donation of £1 per passenger is requested for car and bus rides. The main visitor entrance for the Museum is via Mercedes-Benz World, on Brooklands Drive off Wellington Way between Weybridge and Byfleet.