Latest News
Stock shortages and supply chain issues pile pressure on South East businesses
11th October 2021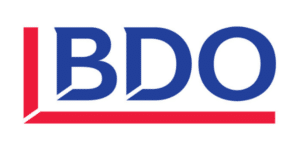 Stock shortages and supply chain issues pile pressure on South East businesses
· More than a quarter of mid-sized businesses in the South East say stock shortages are putting pressure on how they operate
· A lack of overseas workers, exacerbated by Brexit and the pandemic, is one of the main reasons for recruitment issues
· More than a third of South East businesses will have to reduce products or services in the next month to manage staff shortages.
Stock shortages and supply chain issues are piling increasing pressure on South East businesses, as the Government continues to grapple with the fallout from Brexit and the pandemic.
According to BDO's latest Rethinking the Economy survey of 500 mid-sized businesses, nearly a third of regional companies (30%) admitted that unexpected delays from international suppliers were significantly affecting their ability to operate at normal levels, with 27% citing low stock levels and nearly a fifth blaming staff shortages. The ongoing COVID-19 restrictions are playing a significant part in the disruptions.
The survey showed that a lack of overseas workers, exacerbated by Brexit and the pandemic, was one of the biggest issues when recruiting staff, with 39% of mid-sized businesses stating that a lack of available talent in the region was also fuelling the problem.
As a result, 94% of respondents said they intended to reduce their product lines or services to help manage staff shortages, with 39% admitting they would have to act within the next month if the situation doesn't change. Many businesses anticipate that this reduction in services will only be a temporary measure, with 42% of companies planning to offer permanent remote or hybrid working, in order to make the company more attractive to potential candidates.
Anna Draper, lead partner for BDO South East, said: "Much has been made of the desperate need for HGV drivers and the domino effect this is having downstream throughout the supply chain. However, the issue of staff shortages is not unique to the logistics sector. Many industries across the region are struggling to meet recruitment demands at the moment, with little sign of the problem abating in the short-term.
"COVID-19 and Brexit are two of the biggest contributors and the lack of available talent and skills within the region is a real cause for concern. As such, businesses are having to think creatively in order to circumnavigate this growing issue – whether that's changing key aspects of the way they work, trying new recruitment strategies, or hiring more graduates and apprentices to plug the skills gap."
The Rethinking the Economy survey showed that the issues of staff shortages and continuing to adapt to hybrid working and ongoing COVID-19 restrictions, were being mirrored in how long South East companies believe it will take them to recover. More than a third (39%) stated that it will take one to three years for the business to return to pre-pandemic revenues – one of the lowest levels in the country. As such, in the next three months, the key business priorities are restructuring the workforce to avoid making redundancies (42%), making loan repayments (30%), and managing international supply chains (27%).
Draper added: "Despite the considerable challenges being posed throughout the supply chain, South East businesses clearly have one eye on the future, with 94% of regional leaders actively seeking additional capital over the next 12 to 18 months – 55% of which will be used to fund mergers and acquisitions. As we head into a difficult winter period, that desire and ambition should hold businesses in good stead to tackle the challenges in front of them."