Latest News
ramsac celebrate 4 Microsoft Gold awards
13th January 2021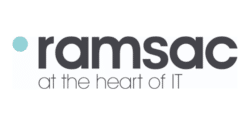 2020 was a year like no other, like every business we went through so much change to move our operations to be fully remote, and as we dashed to help our clients do the same, we logged three months worth of support tickets in the two weeks following Boris' first lock down announcement.
We've also enjoyed much growth and success and as our team continues to grow, we are delighted to be starting 2021 with the awarding of no less than four Gold Awards from Microsoft.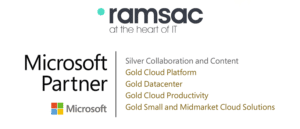 15 years since we first become a Gold partner, we are pleased to announce we are now hold the prestigious Gold partner status in the following four areas:
– Gold Cloud Platform – This accreditation shows we help our customers modernise their infrastructure and migrate applications and data to the cloud.
– Gold Datacenter – This shows we have transformed datacenters to become more flexible, scalable, and cost-effective with solutions that bridge on-premises and the cloud.
– Gold Cloud Productivity – This demonstrates our expertise in delivering Office 365—the leader in commercial-grade productivity solutions. We have now migrated over 150 organisations to the Microsoft 365 platform.
– Gold Small and Midmarket Cloud Solutions – Microsoft identifies this as organisations that have empowered small and midsize business customers to work from anywhere with best-in-class productivity and security.
In addition to our Gold awards, we also have Silver partner status for Collaboration and Content for delivering SharePoint solutions. We are proud of our Microsoft accreditations as we work hard to provide the best solutions we can for our clients
Paul Mew, Technical Director at ramsac commented "We are so pleased our efforts to deliver excellent Microsoft solutions to our customers is being recognised. We believe in technology being strategically led, jargon free and people focussed and we have seen Microsoft solutions especially Microsoft 365 being a real game changer for our customers. We repeatedly look at how to innovate and refine our delivery model to deliver real benefits to our customers, to meet their objectives in terms of improved efficiency, ROI and investment protection.
To find out more about migrating to Microsoft 365 visit our https://www.ramsac.com/services/office-365/