Latest News
Open letter to residents from Cllr John Boughtflower, Leader of Spelthorne Borough Council
2nd November 2020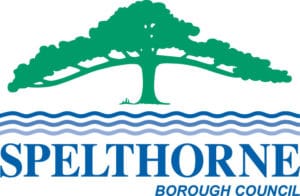 Dear residents,
As you will no doubt have seen, the Prime Minister has announced new restrictions to tackle the Coronavirus pandemic. Firstly, on behalf of the Council, I want to thank you for all you have done to support your community during the last seven months and to ask you to continue to heed the instructions from the Government and understand that the intention is to safeguard the health of you and your family and the wider community.
I know how difficult this will be for many people, including local businesses who have worked incredibly hard to get back on their feet after reopening with COVID-secure measures in place. During the first lockdown this Council issued over £14 million in business grants to support local companies and offered business exemption rates for the retail, leisure and hospitality industries. As soon as we hear from government on the support packages available, we will use all our communication channels to reach out to those who need financial assistance.
I also want to reassure residents that over the coming weeks, Council services will continue to be available for you. This includes your regular refuse and recycling collection services. We will be communicating all essential information for residents and businesses on our website and our social media channels and we advise that you follow them.
Just like the first lockdown, it's important that people know help is available whenever they need it. We have pulled in staff and resources from right across the Council to make sure we can respond to changes like this and continue to support our local communities.
Our community helpline 'Support4Spelthorne' is still available. If you or someone you know needs this support, please contact Spelthorne Borough Council by email covid19welfare@spelthorne.gov.uk or call 01784 446446 where the dedicated team will ask you a few questions to work out what your needs are and how we can help.  It is open from Monday – Friday, 9am – 4pm.
For now, we must all play our part to stop the spread of the virus, protect our NHS from becoming overwhelmed and, ultimately, save lives.
Yours sincerely,
Cllr John Boughtflower
Leader, Spelthorne Borough Council
Further information
For all medical enquiries, please continue to contact the NHS on 111.nhs.uk or on 111.
You can read more about the government's plans for a new national lockdown across England and what this means for you, on the GOV.UK website.
Get help and support
Spelthorne Borough Council offers help and support to people facing hardship due to the impact of COVID-19. This includes:
Financial support
Housing support
Help with food
Assistance for people who are clinically vulnerable
Mental health support
Further information can be found our Covid Support pages www.spelthorne.gov.uk/coronavirus