Latest News
October Half Term at The Lightbox
9th September 2021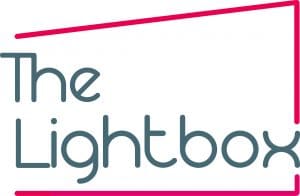 26 October – 29 October 2021
This October half term, The Lightbox gallery and museum is hosting some spooktacular Halloween workshops. There is a combination of drop-in family workshops and bookable activities for every age and crafting capability.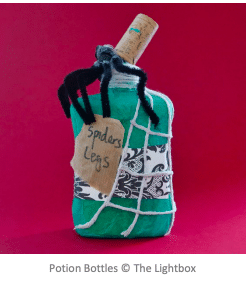 The week starts with Potion Bottles for 5-7 year olds in the morning of Tues 26 October, when children will create a special Halloween themed potion bottle.
During the afternoon, also on Tues 26 October, learn the techniques and skills of working with wire in Wire Wrapped Bats, where participants will design their own wire wrapped bat. Workshop for 8 – 11 year olds.
The first free drop-in workshop is on Wed 27 October, where families can have a hand at making Mini Ghosts using a range of craft materials. Drop in anytime from 1.30pm – 4.00pm.
On Thurs 28 October we are running a day-long Young Creatives masterclass on Stop Motion Animation. Join artists from My-Animation for a chance to bring to life characters created during the workshop. Participants will have their animations uploaded to YouTube for friends and family to enjoy. Workshop for 11-16 year olds. All materials included.
Finally, the week draws to a close on Fri 29 October with a free Halloween Paper Lanterns session. Make your own paper Halloween lantern, such as a pumpkin or a bat shape. Drop in anytime from 1.30pm – 4.00pm.
Additional to the workshops schedule, The Lightbox will have two exhibitions on display during half term for families to enjoy together.
In the Main Gallery, Lines of Beauty: Master Drawings from Chatsworth presents over 60 works of Old Master Drawings from the Devonshire Collections. Developed in partnership with Chatsworth and Museums Sheffield, the exhibition is the largest display of drawings from the collection in over twenty years. Featuring works by da Vinci, Poussin, Rembrandt, Rubens, van Dyck, and more.
In the Upper Gallery, newly-opened The Ingram Collection: Art For Your World highlights artists and artworks that explore the current climate crisis. With this exhibition, The Lightbox and The Ingram Collection are joining WWF's #ArtForYourWorld campaign in order to help raise awareness around the critical environmental issues of our time.
Entry to Main and Upper Gallery exhibitions is £7.50 with a Day Pass, Lightbox Members and under 21s go free.
A Guide to October Half Term at The Lightbox
Bookable Workshops – Advance booking required. All materials included. Children under the age of 8 must be accompanied by an adult.
Potion Bottles – Tues 26 October 2021 10.30am – 12.00pm (5 – 7 year olds) £9.50 per Child • Accompanying adult free
Wire Wrapped Bats – Tues 26 October 2021 1.30pm – 3.00pm (8 – 11 year olds) £9.50 per Child
Young Creatives: Stop Motion Animation – Thurs 28 October 2021 10.30am – 4.00pm (11 – 16 year olds) £20 per Young Person
Drop-in Family Workshops – Activities are suitable for children aged 4+, all children must be accompanied by an adult. All materials included. Please note that you may have to wait if the Education Studio is full.
Mini Ghosts – Wed 27 October 2021 Drop-in anytime from 1.30pm – 4.00pm Free Entry • £3 Suggested Donation
Halloween Paper Lanterns – Fri 29 October 2021 Drop-in anytime from 1.30pm – 4.00pm Free Entry • £3 Suggested Donation