Latest News
October and November 2020 at the Yvonne Arnaud Theatre
16th October 2020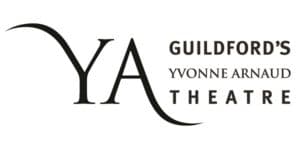 The Yvonne Arnaud Theatre is delighted to announce further events in its October and November 2020 programme.
Following its success last month, Theatrical Digs returns for another two performances on Saturday 31 October. A sparkling theatrical entertainment highlighting the pleasures and perils of Life Upon the Wicked Stage, Theatrical Digs stars Penelope Keith, Esh Alladi, Michael Cochrane and Rosalie Craig, and features an array of comic writing talent from Noël Coward to Victoria Wood and Willy Russell to William Shakespeare.
On Saturday 14 November, acclaimed cabaret performer and pianist Ben Stock returns to the Yvonne Arnaud. Ben's unique and personal interpretations of songs such as Any Dream Will Do and The Rose, plus the music and lyrics of Rodgers and Hammerstein, Noël Coward and Tom Lehrer (amongst others) combine with stories both touching and hilarious. Ben will be joined by his Musical Director Inga Davis-Rutter, and West End and television star Jessica Martin. You're guaranteed an up-close and personal evening whilst remaining socially distanced!
Then on Tuesday 24 November Jazz is back at the theatre with the acclaimed Alison Rainer Quintet in association with Guildford Jazz. Winners of Jazz Ensemble of the Year 2018 Parliamentary Jazz Awards, the Alison Rayner Quintet combine richly nuanced compositions, rhythmic interplay and folk-infused melodies for a vibrant evening of music.
Tickets are on sale now and must be pre-booked online at www.Yvonne-Arnaud.co.uk.